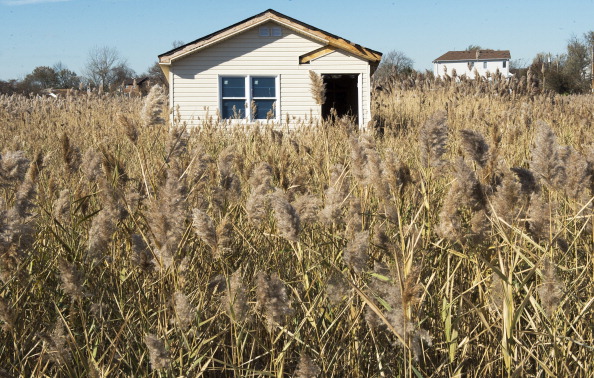 Hurricane Sandy has left thousands, possibly tens of thousands of New Yorkers without their homes. There will be much rebuilding for many months, if not years, on the South Shore, Red Hook, Coney, the Rockaways and beyond. Whether it is an entire house, from the foundation up, or some section of home, the wall, the room, the mechanical systems, thousands of homeowners are in desperate need of help, especially as winter sets in.
Normally, this might pose a particular challenge—contractors are already plenty busy, and who knows if they insurance company of FEMA will pay up in time. "Until today, homeowners would have largely been left to fend for themselves to get an electrician or a contractor to get this work done," Mayor Bloomberg remarked at a press briefing this afternoon. "While FEMA offers assistance to pay for these repairs, it was still up to the homeowner to arrange for the work and carry it out."
That is why the Bloomberg administration, in partnership with FEMA, has launched NYC Rapid Repairs, a new service that will help homeowners hobbled by the hurricane get the help they need rebuilding through a unique partnership the city has created with the construction industry.
"We are bringing in contractors who will be given responsibility for an area hard hit by Sandy," the mayor explained. "These contractors will be responsible for repairing the homes of anyone who wants to take part in the program. Each will select the sub-contractors – the electricians, carpenters, plumbers, and others – needed to make a home damaged by the hurricane once again safe, sanitary, and functional."
This approach will allow for expedient payment to the contractors through direct access to the government and marshaling of resources in a confined area. This is the first major program from the mayor's new Housing Recovery director, Brad Gair.
Homeowners can begin applying for repairs starting Tuesday at one of the city's restoration centers, which can be found at nyc.gov or by calling 311. A FEMA ID is required for the program, and those are available at DisasterAssistance.gov