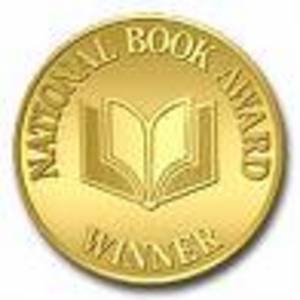 Ready for the National Book Awards aka just the Oscar's of the publishing world. Have you read everything? Do you have well formed opinions that you can eloquently defend about what should and shouldn't win?
Of course not. We all have busy lives. It's hard to read everything–reading takes time. Or maybe you have read all the nominated books (in which case, great, but stop showing off) but still need a reminder because you read some of those books so very long ago.
Here is a refresher on what's nominated–plus links to sample chapters so you can talk about the winners without doing too much legwork. Check out the list below (thanks to the good people over at Galleycat).
Oh yes, and follow us on Twitter (you should follow us anyway). We will be live-tweeting the ceremony.
National Book Award Finalists for 2012
FICTION
Junot Dí­az, This Is How You Lose Her
Riverhead Books, a member of Penguin Group (USA) Inc.
Dave Eggers, A Hologram for the King
McSweeney's Books
Louise Erdrich, The Round House
Harper, an imprint of HarperCollinsPublishers
Ben Fountain, Billy Lynn's Long Halftime Walk
Ecco, an imprint of HarperCollinsPublishers
Kevin Powers, The Yellow Birds
Little, Brown and Company
NONFICTION
Anne Applebaum, Iron Curtain: The Crushing of Eastern Europe, 1945-1956 Doubleday
Katherine Boo, Behind the Beautiful Forevers: Life, Death, and Hope in a Mumbai Undercity
Random House
Robert A. Caro, The Passage of Power: The Years of Lyndon Johnson, Volume 4
Knopf
Domingo Martinez, The Boy Kings of Texas
Lyons Press, an imprint of Globe Pequot Press
Anthony Shadid, House of Stone: A Memoir of Home, Family, and a Lost Middle East
Houghton Mifflin Harcourt
POETRY
David Ferry, Bewilderment: New Poems and Translations
University of Chicago Press
Cynthia Huntington, Heavenly Bodies
Southern Illinois University Press
Tim Seibles, Fast Animal
Etruscan Press
Alan Shapiro, Night of the Republic
Houghton Mifflin Harcourt
Susan Wheeler, Meme
University of Iowa Press
YOUNG PEOPLE'S LITERATURE
William Alexander, Goblin Secrets
Margaret K. McElderry Books, an imprint of Simon & Schuster Children's Publishing
Carrie Arcos, Out of Reach
Simon Pulse, an imprint of Simon & Schuster Children's Publishing
Patricia McCormick, Never Fall Down
Balzer+Bray, an imprint of HarperCollinsPublishers
Eliot Schrefer, Endangered
Scholastic
Steve Sheinkin, Bomb: The Race to Build—- and Steal– – the World's Most Dangerous Weapon
Flash Point, an imprint of Roaring Brook Press