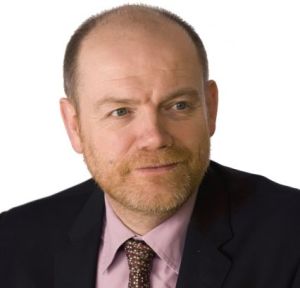 New New York Times CEO Mark Thompson hasn't had the smoothest transition into his new job. The BBC Newsnight scandal followed Mr. Thompson across the Atlantic, raising questions both inside and outside the Times newsroom.
As we previously reported, Mr. Thompson planned to address the questions in town hall meetings on December 17th and 18th.
But Mr. Thompson is pushing the meetings back to 2013, he announced today in a memo that went out to Times staffers."I wanted to address questions about it at the Town Halls once the enquiry was out and all the facts were known," Mr. Thompson wrote. "It now turns out that Nick Pollard will not submit his report at the end of November as originally planned but some weeks later.  As a result, I believe it makes sense to move the Town Halls to early in the new year."
Looks like 2013 will be off to an interesting start.
Full memo below:
Dear Colleagues,

I wrote to you a couple of weeks ago after my first few days at The New York Times Company.  I talked about how excited I was to be joining you and how impressed I'd been by everyone I'd met.  That's just as true today as it was then.

I also gave you a couple of dates – December 17th and 18th – for a series of Town Hall meetings in TheTimesCenter and at College Point, a chance for as many people as possible to see me face to face and for us to begin a conversation about the future direction of this great news organization.

One of the reasons I chose those dates was because I expected them to come after the publication of Nick Pollard's enquiry into the BBC's handling of the Newsnight investigation into Jimmy Savile.  I know that there's been considerable – and quite understandable – interest in this topic inside as well as outside The Times.  I wanted to address questions about it at the Town Halls once the enquiry was out and all the facts were known.

It now turns out that Nick Pollard will not submit his report at the end of November as originally planned but some weeks later.  As a result, I believe it makes sense to move the Town Halls to early in the new year.  By then, anyone who is interested can look at the report and I can address their questions on the basis of the facts.  And the Town Halls will still be a great chance for us to begin to talk about The New York Times Company itself – both the challenges we face and the great opportunities that lie in front of us.

With all best wishes,

Mark