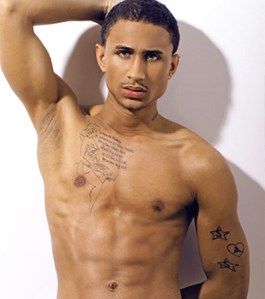 It was only last Monday (though it feels like forever ago) that 23-year-old Sheldon Stephens accused the voice of Elmo, Kevin Clash, of starting an inappropriate relationship with Mr. Stephens when he was 16-year-old. And while we thought all that ugliness was behind us after Stephens retracted his allegations and took a $125,000 out-of-court settlement, he is now rescinding his recant, claiming that he was "pressured" to drop the case.

From TMZ:
"Stephens agrees that immediately upon execution of this Agreement, his counsel, Andreozzi & Associates, P.C., shall release the [following] statement … 'He [Stephens] wants it to be known that his sexual relationship with Mr. Clash was an adult consensual relationship.'"

We've learned Stephens has met with lawyers in Los Angeles and told them he was pressured into recanting his allegation and insists he's telling the truth when he says he had sex with Clash when he was 16.

Stephens — who is now 23 — is telling lawyers he will gladly forfeit the $125,000 to restore his name. Stephens is saying he was literally crying during the final negotiations and repeatedly said he didn't want to sign.
This probably has nothing to do with the fact that as soon as he backtracked on his original story and his name was leaked to the press, The Smoking Gun discovered that the "aspiring model" had some dirty secrets all his own, including robbing his former employer at knifepoint for $250,000 in jewelry.