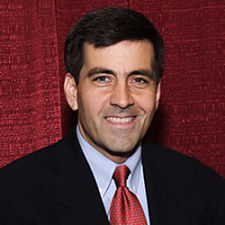 Bill Palatucci, a longtime friend and advisor to Gov. Chris Christie, has given notice at Community Education Centers and will leave next week.
In an email to friends obtained by PolitickerNJ, Palatucci says he is "exploring new opportunities" and is interested in developing some "joint projects."
Palatucci has told friends that he has no plans to register as a lobbyist, but does plan to head back to law and consulting.
The move would seem to be yet another indication of the governor's plan to run for re-election next year as Palatucci is a key advisor and fundraiser. Palatucci's move follows a fundraiser headlined by Christie earlier this year in South Jersey for the Republican Governor's Association, which Christie is slated to head in 2014.
Palatucci joined CEC in 2005 serving as senior vice president and general counsel for public affairs. He had previously represented CEC for more than fifteen years as outside counsel and lobbyist. During his tenure, he focused on new business, helping the firm expand from seven states to 18.
Prior to joining CEC, Palatucci was a partner in the law firm of Dughi, Hewit & Palatucci, where he worked for 15 years with Christie, who joined the firm in 1987 as a lawyer and later a registered lobbyist.
Palatucci is one of the leading Republicans in the state with both statewide and national connections. He is a Republican National Committeeman and worked as campaign manager in New Jersey for President Ronald Reagan, President George H. W. Bush and Gov. Tom Kean. He was an advisor and fundraiser to the 2000 and 2004 campaigns of President George W. Bush.
He also was co-chair of the Inaugural 2010 Committee for Christie and Lt. Gov. Kim Guadagno.