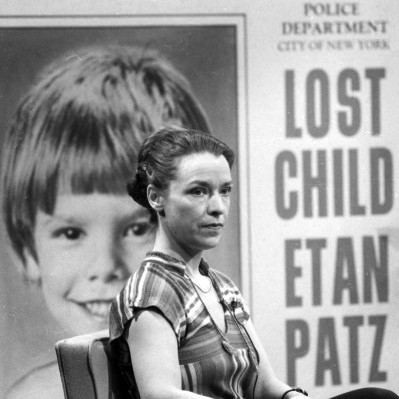 A New York grand jury has indicted Pedro Hernandez in connection with the 1979 death of Etan Patz. Mr. Hernandez, a 51-year-old resident of Maple Shade, N.J., has been charged with murder in the second degree. He was arrested in May 2012 after reportedly confessing to killing the little boy.
Etan Patz was on his way to school when he vanished from Soho on May 25, 1979. His disappearance became national news, his image eventually appearing on milk cartons across the country.
At the time, Mr. Hernandez was a stock clerk at a bodega near the Patz residence. According to a statement from NYPD Commissioner Ray Kelly, Mr. Hernandez said he lured Etan into the basement of the bodega by promising the boy a soda.
The New York Post reports that some investigators don't believe the state can win its case against Mr. Hernandez, and they have good reasons:
Hernandez has been described by his defense lawyer as bipolar and suffering from auditory and visual hallucinations. A six-month investigation has yielded no additional evidence beyond Hernandez's four, original arrest confessions plus the word of six of Hernandez's church and family members, who have told cops that Hernandez made incriminating statements about having killed a child or "done something bad" in the past, according to sources.
Mentally stable or not, Mr. Hernandez may have been confessing to the crime since Etan Patz disappeared. Detectives investigating the case in 1979, however, dismissed those confessions as the ravings "of a lunatic" at the time.