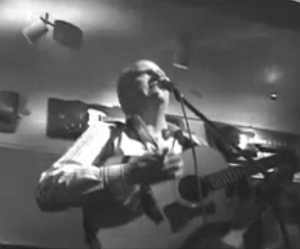 In a few months, Queens County's elected officials are gathering for a musical talent show of sorts. In a flier sent out to the borough's legislators, the show, a fundraiser for Queens College, is "seeking elected officials who can sing, act, dance, do comedy and are willing to share their talents in a musical comedy revue which celebrates our wonderful borough."
According to a source, two of the borough's most musical officials, Democratic Congressman Joe Crowley and GOP Councilman Dan Halloran, both seemed likely to attend. Mr. Crowley, of course, is a well-known music lover, from "Call Me Maybe" to little ditties in his fundraising solicitations. For his part, Mr. Halloran is a fairly talented alternative rock singer, as he thoroughly demonstrated at one of his own fundraisers.
However, somewhat ominously, the invitation told pols to participate, "[e]ven if you think you don't have any talent."
For fun, we've collected some of the greatest hits of Mr. Crowley and Mr. Halloran, who, as it happens, were on opposing sides of the only notable congressional race this year in Queens. Perhaps a musical face-off will help settle their rivalry?
(13 minutes in)
[youtube http://www.youtube.com/watch?v=n1BVkSLVcs4]
[youtube http://www.youtube.com/watch?v=DKd-cq8_cIU]
[youtube http://www.youtube.com/watch?v=k1XyXHWNE_o]
[youtube http://www.youtube.com/watch?v=eaFeq_vMhHA]
[youtube http://www.youtube.com/watch?v=B2qgd1jJxNQ]