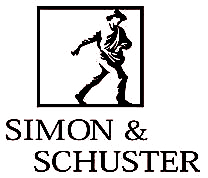 Simon & Schuster will become the first major publishing company to dive into the booming self-publishing market, the Times reports.
Self-publishing has promised a lucrative future for book publishing, even as it seemed like the last resort for authors who have not been able to go through the traditional book publishing industry.
But Simon & Schuster (who Rupert Murdoch is rumored to have his eye on) looks like they have found a way to skirt the self-publishing stigma by teaming up with an existing self-publishing company, Indiana-based Author Solutions Inc.  Author Solutions has already partnered with smaller, more specialized companies like the bodice-ripping romance publisher Harlequin and Christian book publisher Thomas Nelson.
S&S and Authors Solutions will publish fiction, non-fiction, business and children's books under a new,  separate imprint called Archway Publishing.
But self-publishing will not come cheaply. For anywhere from $1,599 (for the cheapest children's book package) to $24,999 (for the most pricey business book package), authors will editorial, design and distribution help. as well as access to some S&S perks.
We suppose it was only a matter of time before big publishers realized that there was money to be made off of the hopes and dreams of aspiring writers everywhere.