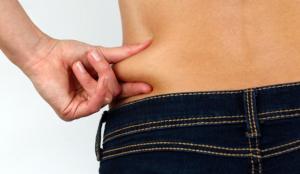 While many residents of the Rockaways, Coney Island and Staten Island are subsisting on donated foodstuffs and shelter meals, some people in Manhattan totally broke their diets and indulged on junk food during Hurricane Sandy, The New York Times reports.
Continuing their trenchant reporting on the mild inconveniences suffered by monied Manhattanites during the storm—including the harrowing tale of a woman in the Village who was forced to flush her toilet with white zinfandel in the aftermath of the hurricane (oh the horror!)—the grey lady now brings us a story about people who may have put on a few pounds. They've even developed a name for this terrible scourge of the downtown: the Sandy five.
Unlike so many, who were forced to go without during the natural disaster, these resource-rich New Yorkers mourned their mildly bad fortune by pigging out.
While such a problem might seem insignificant in the face of death and possibly permanent displacement, The Times argues that it is evidence of the disaster psychology that set in during the storm. Apparently, it might also come as a shock to some svelte social eaters that people eat for emotional reasons.
"I went through Duane Reade and was grabbing Double Stuff Oreos, whole milk, Twix, Twizzlers, Sour Patch Kids," publicist Emily Marnell told The Times. By the end of the ordeal, Ms. Marnell claimed that her jeans did not button.
Beauty writer Amber Katz fell victim to french fry cravings, telling the paper that she had "never eaten more fries in my life than I have during this week. It was every day."
Nor were good intentions enough to save editor Andrea Lavinthal, who loaded up at Whole Foods, but devastated by not being able to watch Homeland when the power cut out, amused herself by cooking huge feasts on her gas stove. Eventually, she was reduced to wearing jeggings.
"Once the power went out downtown, the only thing left to do was eat — and eat," she told The Times.
What's next? An article on the terror of bottle blondes who feared that salon closings would leave them with dark roots—exposing the terrible truth of their natural hair color? The misery of those whose massage appointments were cancelled during one of the most stressful weeks in recent history? How room service made it hard for Tribeca residents to confront the kitchen when they returned home?
kvelsey@observer.com