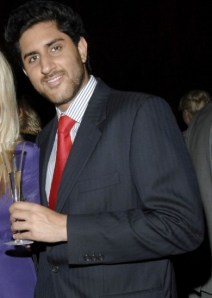 The New York Times is bringing reporter Ravi Somaiya back stateside after an extended stint in London. Mr. Somaiya covered some of the more exciting stories to come out of Great Britain of late–phone hacking, Julian Assange, British riots, the Olympics.
"Happy to announce that I'll be heading to the New York to work in the NYT mothership as of December 10. Thanks for everything London!" Mr. Somaiya tweeted earlier today.
"Yes, I'm super excited to be in NY, though I will miss Julian Assange, the tabloids, rioters and all the other figures who've made it so fun to report from here," he elaborated via email.
In addition to working for the Times, Mr. Somaiya has the dubious distinction of being  both a former Gawker editor and an Observer media power bachelor.
No word yet on what he will cover, but there has been an awful lot of British scandals seeping over to our shores lately…