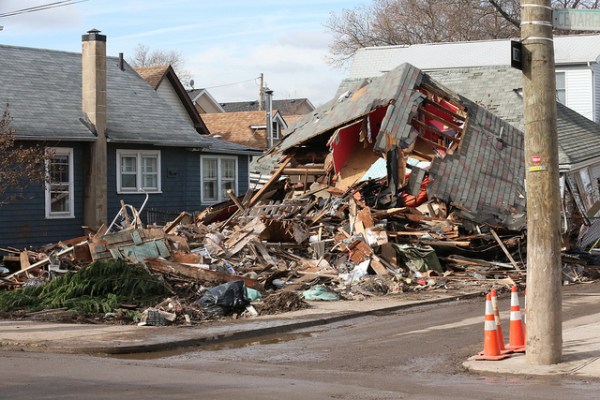 While the Bloomberg administration has largely come in for praise for its Hurricane Sandy recovery efforts, questions remain over whether City Hall made things worse by encouraging waterfront development. The Independent Budget Office certainly believes so in a critical analysis it has issued looking at the seemingly hypocritical policy initiatives Mayor Bloomberg had championed.
On the one hand, the city had taken pains to reduce its carbon footprint as it acknowledges the dangers posed by rising sea levels and superstorms. At the same time, the administration continues to encourage new residential and commercial projects in the very areas it is wringing its hands over.
Yet even as City Hall grappled with these concerns it continued to put substantial resources into major development projects on the waterfront, rezoning sites as manufacturing declined— including some in prime areas for flooding, the so-called Zone A evacuation areas. Just one month before Sandy struck the city, Mayor Bloomberg announced a plan by private developers to build a $500 million complex on city-owned land on Staten Island's North Shore that would include the world's largest Ferris wheel as well as a hotel and outlet mall. Part of the site sits in a floodplain.

An even larger development project is planned on the Coney Island waterfront, one of the neighborhoods hardest hit by Sandy. The city has rezoned the area to allow the development of hotels, housing, and a new amusement park, and has allocated more than $400 million for sewer upgrades, land acquisition, lighting, boardwalk and park improvements, and other projects to foster the redevelopment plan. On the Queens waterfront, the city is investing $147 million in the Hunters Point South project, which also sits in Zone A. Already under construction, Hunters Point South includes 5,000 apartments, a 1,100-seat school, and retail space.

To be fair, the Bloomberg Administration has taken steps to protect the city from the affects of rising sea levels and storm surges, following existing city building codes and Federal Emergency Management Agency guidelines. But these guidelines may not be adequate in the face of storms with the fury of Sandy.
So is this a sound policy, or a sinking one?