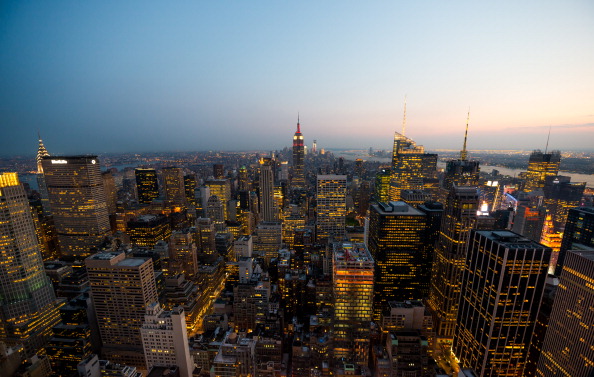 Here are our favorite real estate stories from the pages of The Observer this year.
On the Waterfront, There's No Place Like Home: Mayor Bloomberg's Tidal Wave of Development Washes Out When the hipsters refuse to head the mayor's evacuation orders, should City Hall be held responsible for putting people in harm's way in the first place?
It's Hip to be Square On the Upper East Side, the Happening Neighborhood That Isn't Actually Happening How did the Upper East Side ever become more appealing, or at the very least cheaper, than the former frontiers of Williamsburg and Park Slope?
With Public Housing Under Attack, Can An Ex-Lehman Banker Save New York's Last Affordable Apartments? Bigger than Boston, dicier than Detroit, NYCHA is a city unto itself, and John Rhea is its mayor—and traffic cop and garbage man and teacher. The inside story of the agency's struggles and hope for the future.
Inheritance For Sale: This Chelsea Townhouse May Be the Best Deal in Real Estate History—It's Certainly the Saddest How a decent deal in the 1980s and a death 20 years later conned a gay couple out of their long-time home and made one local real estate agent a millionaire.
More Rubles, More Problems: The Ongoing Saga of the $88 M. Rybolovlev Apartment The biggest apartment sale in the city's history has also become one of its most scandalous.
A Rockstar Record! Grand Theft Auto Creator Dan Houser Buys Truman Capote Mansion for $12.5 M. What the sale of a glorious Brooklyn Heights townhouse says about the state of popular culture.
Cheeseburgers in Paradise: Stopping for Lunch Inside the Evacuation Zone When a family has lost everything, a comforting meal in Coney Island can mean a lot.
The Food That Ate Manhattan: The Implacable Rise of Frozen Yogurt Leaves Us Cold. Our pizza town is becoming an acidophilus metropolis, a crime against our collective palates. Is there any hope in saving the city from this bland bacchanal?
The Barclays Center: Built for a Bank, Not for Brooklyn or the Nets This is not what we were promised, this is not what we paid for, dearly, with our borough.
From Real Estate Heaven to Craigslist Hell: In Pursuit of a Perfect New York Apartment After an unreasonably lucky streak of good apartments, one reporter has an impossible time finding somewhere to live when she returns to New York.
The Ups and Downs of Rich Marin, the Ex-Banker Building the World's Biggest Ferris Wheel From Bankers Trust to Bear Stearns to Africa Israel, Rich Marin has encountered more career-ending setbacks than anyone. But the gregarious guy keeps plowing on, and his latest venture will quite literally be his biggest yet.
No Vacancies Til Brooklyn: How Three Kings of Kings County Conquered Williamsburg, and Gentrification Itself The Wythe Hotel is more than a hotel, it is a way of life. A way of life the Wythe Hotel is fast helping extinguish.