Public Advocate Bill de Blasio isn't ready to forget about the paid sick day legislation just yet.
"Wednesday, December 19th marks 1,000 days since New York's Paid Sick Leave Bill was introduced into the City Council," his government website declared today. "This landmark is no celebration." However, to press their point beyond mere words, Mr. de Blasio's office rolled out a creative new strategy: a series of "E-Cards" for New Yorkers to send to the Council, reminding them of how long the bill has been stalled. Needless to say, the cards in question are heavy in the use of pop culture references.
"Believe it or not, when I got started Lindsay Lohan was still a wholesome actress," Bill from the educational cartoon Schoolhouse Rock!, says in one, for example.
Mr. de Blasio, a likely mayoral candidate next year, has been pushing the issue extensively in recent weeks and months, and his allies hope his advocacy will help him outflank one of his top rivals, Council Speaker Christine Quinn, who has bottled up the bill.
View the cards below: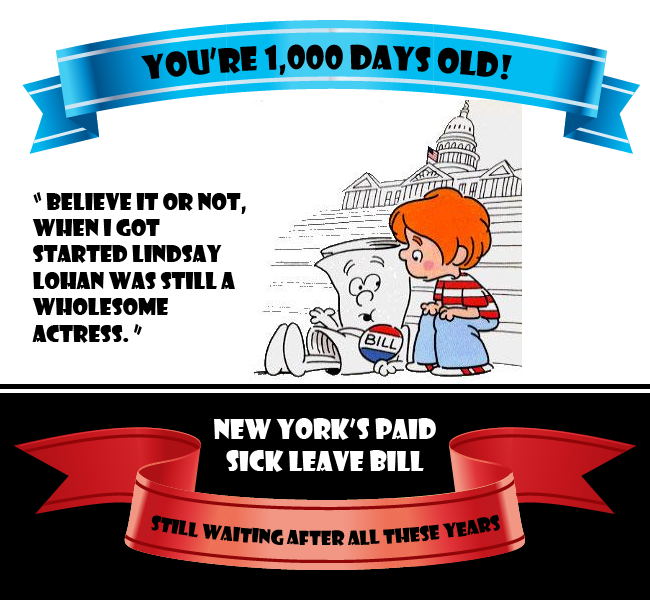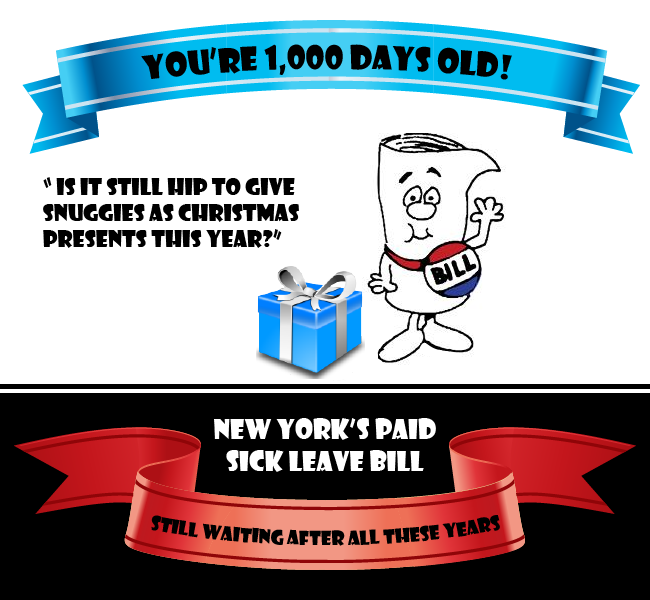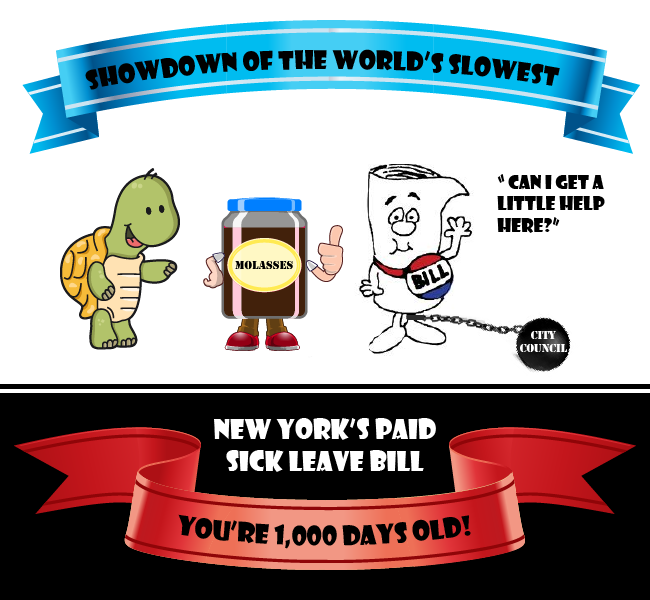 .