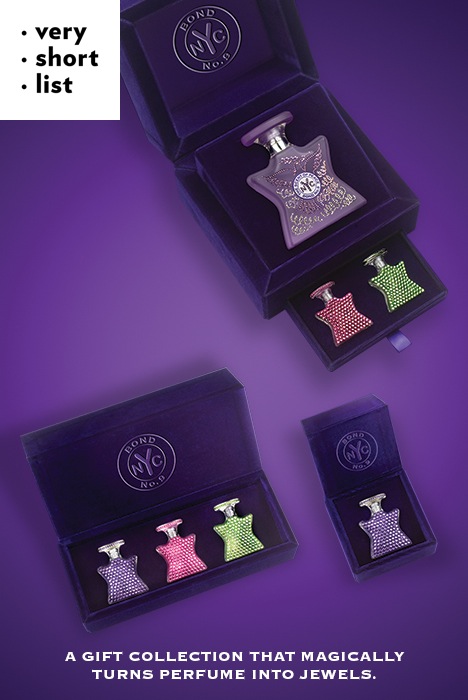 Authors sign their books … perfumers sign their bottles.
It is with great pleasure and excitement that we announce the public appearance of Bond No. 9's President and Founder, Laurice Rahmé, at Saks Fifth Avenue New York. Yes, Ms. Rahmé will be on hand to sign your favorite Bond bottle!
Join us on Saturday, December 15, from 1:00 p.m. to 6:00 p.m., for a personal and intimate experience with our creator, herself. What's more, we will be debuting Bond No. 9's newest fragrances, New York Musk and Bond No. 9 Manhattan! For more information or to schedule an appointment, please call the Bond No. 9 counter at 212-940-2320.
About Bond No. 9 New York:
In business for nine years, Bond No. 9 is an edgy downtown perfumery, committed to designing artisanal scented evocations of the neighborhoods and streets of New York—from Riverside Drive to Chinatown to Coney Island.
Bond No. 9 has a dual mission: To restore artistry to perfumery, and to mark every New York neighborhood with a scent of its own. Each fragrance represents a specific downtown, midtown, or uptown locale or a city-wide sensibility.
For more information, visit us at www.bondno9.com.
This post is from Observer Short List—an email of three favorite things from people you want to know. Sign up to receive OSL here.