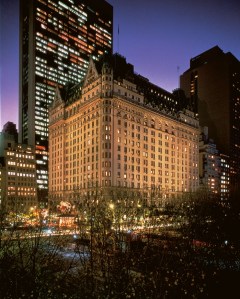 Closings can be fraught with tensions between buyers, sellers, co-op boards. But the end of 2012 has brought a new esprit de corps to high-end residential real estate deals. Finally, brokers report, everyone is happy to work together. Is it the holiday spirit uniting this diverse group? Not at all! Just a shared class consciousness born out of the knowledge that capital gains taxes will be increasing next year.
Much like trust transfers, there's a real impetus to complete the deals before we all fall off the fiscal cliff. Capital gains taxes, as of January 1, are expected to rise from 15 percent to at least 23.8 percent, and possibly more.
Brokers and lawyers are scurrying all over the city, rushing to complete closings before January 1. Sellers are more than willing to make a deal. Co-op boards and managing agents are canceling their Christmas plans and both The Wall Street Journal and The New York Times are reporting on the mayhem. As The Journal puts it, it's the "millionaire's edition of a Frank Capra holiday movie." Everyone just wants to be helpful! Sellers are even offering buyers bonuses of between $100,000 and $300,000 if they can close this year. Because why give the money to the government if you can give it to another rich person?
Well, at least some wealthy New Yorkers are dodging taxes by giving more money to charity.
While brokers around the country are no doubt experiencing a similar rush, few locations have seen as much property appreciation as New York has, nor does any other state have as high capital gains taxes. And few locations have to contend with not only busy lawyers, appraisers and buyers, but also co-op boards and overwhelmed managing agents.
"I am losing my mind," broker Raphael De Niro told The Times. "In almost 10 years of doing this I have never seen a scramble to close deals in December before year-end like I am seeing now."
Other brokers are making themselves available for odd tasks to help seal deals: Dolly Lenz spent a late night doing an inventory of a seller's 335 bottles of wine before the movers came in the morning.
"It was a bit of an oversight by the owners, who forgot they had all that wine," Ms. Lenz told the Times. We suppose such things can slip a person's mind? Although we can't imagine ever forgetting about several hundred bottles of very fine wine.
Apparently, some deals are even being structured to fall apart if they don't close by January 1, so that sellers can relist their properties for higher prices, a real estate version of the Cinderella story. Only rather than rags to riches, it's a riches to riches story.
kvelsey@observer.com