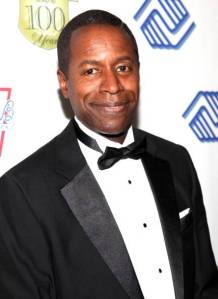 Hell hath no fury like a county organization scorned.
Multiple Democratic insiders confirmed to Politicker that Queens State Senator Malcolm Smith, the fifth member of the breakaway Independent Democratic Conference, could face a primary challenger in 2014. Mr. Smith, it should be noted, has flirted with running for mayor as a Republican and is not going out of his way to strengthen his Democratic bonafides.
"It's clear that Malcolm Smith is on his last term in the Senate," said one source. "Caucusing with Republicans is not a viable tactic."
One strong challenger for Mr. Smith, the Democrat explained, would be Councilman Leroy Comrie, a loyal party stalwart who's been exploring a bid for Queens Borough President but has yet to post a formidable fundraising haul to indicate he's fully in the race. Both Mr. Smith and Mr. Comrie hail from overwhelmingly Democratic neighborhoods in southeastern Queens where the electorate is unlikely to be sympathetic to the Republican cause. Adding fuel to the partisan fire for Mr. Smith, the Senate Democrats have much of their campaign operations based in the borough and targeting him is sure to be high on their minds come 2014.
Another Queens Democrat confirmed a Comrie challenge has been talked about, though he was unsure if the Democratic Party would want to inject Mr. Comrie into a potentially nasty primary. Spokespeople for the hypothetical rivals did not immediately return requests for comment.
"[Comrie challenging Smith] is certainly an option," the second insider said. "I don't know if county will want to subject Comrie to that sort of race. For all of Comrie's options, it's going to be the question: can he put the money together?"
But it might not just be Queens where the Democratic Party is pondering campaigns against the breakaway IDC's members. For example, newly-minted Kings County Democratic Chairman Frank Seddio has harshly criticized Democratic Senator-elect Simcha Felder's decision to directly caucus with the GOP and even explored ways to expel him from the party. Staten Island Senator Diane Savino is an IDC member who also represents parts of Brooklyn and we reached out to Mr. Seddio's spokesman, George Arzt, and asked if the Brooklyn organization might be mulling a primary challenge against Ms. Savino as well.
Mr. Arzt replied to Politicker's email with a simple "YES."
Of course, some things are easier said than done, and Ms. Savino enjoys the support of Staten Island's Democratic Party and would not appear anywhere near as vulnerable as Mr. Smith. Not campaigning for mayor as a Republican could also work in  her favor.
Update (11:30 a.m.): Mr. Smith's spokesman, Hank Sheinkopf, responded by pointing to the still-devastated parts of the district in the wake of Hurricane Sandy. 
"Senator Smith is busy helping victims of Sandy recover, spending time making homes habitable and putting food on the table," Mr. Sheinkopf explained. "This is a moment of concern for victims of a serious disaster. It's not a time for politics."
Update (1:20 p.m.): Scott Levenson, a consultant for Ms. Savino, added, "Senator Savino is confident that the voters care more about issues like campaign finance reform and minimum wage then party bosses and their labels."
Additional reporting by Colin Campbell