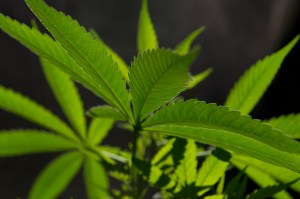 Earlier today, Abe George, a former prosecutor in the Manhattan district attorney's office and a candidate next year against incumbent Brooklyn D.A. Joe Hynes announced one of his key campaign platforms will be relaxing penalties for marijuana possession.
"As a career prosecutor who spent considerable time investigating and prosecuting drug crimes, I have seen first hand how valuable resources have been wasted enforcing antiquated marijuana laws rather than fighting crimes that directly impact the public good," Mr. George said in a statement that also noted anti-marijuana laws' disproportionate effect on young minorities. "Brooklyn, which has long led the city in homicides and shootings, cannot wait until the New York State Legislature acts at some unknown time to finally decriminalize marijuana possession."
Mr. George went on to say he would prosecute marijuana under 25 grams in public view "solely as violations, and not as crimes." He added that individuals who can provide "a legitimate medicinal purpose" will also avoid prosecution. Currently, marijuana possession is already a violation but it carries the weight of a misdemeanor when the pot is in public view, a technicality that has led to arrests when those stopped by the police are forced to empty their pockets.
As alluded to in Mr. George's statement, when Albany last attempted to reform the the state's marijuana laws Republicans balked and the Legislature came to an impasse. At one point, GOP Majority Leader Dean Skelos explained his opposition by stating, "Just being able to walk around with 10 joints in each ear and it would only be a violation—I think that's wrong."
Mr. George concluded his relatively pro-pot argument by noting his time would be better spent enforcing other laws.
"There are bigger problems in Brooklyn where our resources could be better spent, such as battling gun violence, providing better SEO services, stemming the rising tide of cybercrime and identity theft, and restoring integrity to the criminal justice system by ensuring that those convicted are actually guilty," he said.
Joining Mr. George and Mr. Hynes in the district attorney race is Ken Thompson, the lawyer who represented the sexual assault accuser of Dominique Strauss-Kahn.