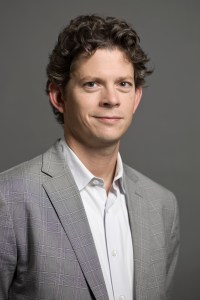 Thomas Goetz, Wired's executive editor, announced in a blog post that  he is leaving the magazine in the new year to "turn ideas into action."
"I've got an idea, hinted at in the name of this blog here, that I think will help people find powerful ideas and put them to use – even help them improve their lives," he wrote. Mr. Goetz's blog is called Idea Delivery System, Ltd. "So as of January 4, I'm leaving Wired to turn ideas into action. Expect something cool in mid to early 2013."
"I'll be finishing my book (which, oh yeah, was due back in September), and starting up a couple ideas," Mr. Goetz wrote in an email to Wired staff. "You'll hear about them, soon enough (but I can promise: no robots)."
Mr. Goetz's departure is not the only change at the magazine. As we reported in November, Scott Dadich was named EIC to replace Chris Anderson. Mr. Anderson left the post to focus on 3DRobotics, his robotic manufacturing company.
"I first came to Wired in 2001, when the dot-com blowup was in full howl, and when the promise of a magazine built around technology seemed dubious," Mr. Goetz wrote, in his blog post.
Mr. Goetz came to Wired in 2001 and has written about health and technology for the magazine. Before joining Wired, Mr. Goetz was an executive editor at the Industry Standard, the late but lauded news magazine of the internet economy and was a staff reporter at The Wall Street Journal and The Village Voice. Mr. Goetz wrote The Decision Tree: A Manifesto for Personal Health which was published in 2010. He is currently working on his second book, The Remedy, which is scheduled for Fall 2013.
But after 11 years, Mr. Goetz, said in his blog post, he is ready to do the things that Wired covers.
"For the past few years, I've bristled at merely spotting this stuff and letting everyone else have the opportunity to exploit our acumen," he wrote. "For a while now, I've had the itch to roll up my sleeves and start building something, to bore a little bit deeper and start pushing the potential of the tools and ideas that Wired covers so well."
No word yet on who will replace Mr. Goetz as Wired's executive editor.