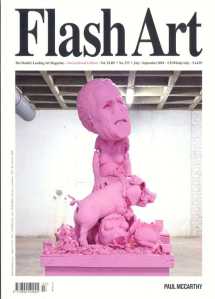 The Financial Times reports that the Italian magazine Flash Art will start its own art fair.
The item appeared in today's column by Georgina Adam. More details from that item below:
The event will take place in Milan on February 7-10 and will feature 80 dealers who will each put on a solo show or curatorial project. According to the organisers, the fair will be a chance "to discover an emerging artist or rediscover an artist of the past".