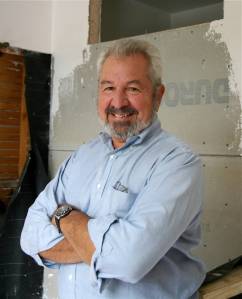 It's not exactly a fixer-upper, but at least the three-bedroom co-op at 115 East 67th Street is old. And there are plenty of charming pre-war details, like a wood-burning fireplace, that could conceivably require some expertise from new owner Bob Vila. We just hope the co-op doesn't have summer work rules!
That is, if Mr. Vila ever even moves in. The most famous toolbelt-wearer in the country has a track record of flipping Manhattan properties, although not always profitably. There was a townhouse on the West Side, a condo in Tribeca (shockingly, the place was move-in ready when he bought it) and now he's moving in on Lenox Hill. Could the man of a million houses finally be looking to settle down in a pied-a-terre?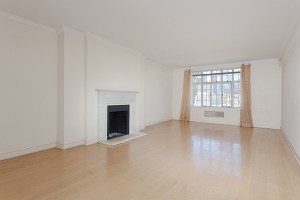 Mr. Vila and wife Diana Barrett paid $2.46 million for the sunlit spread, a little under the $2.99 million ask. Not bad considering that it offers eight rooms on a high floor of the Millan House, a swanky co-op built by the Rockefellers in 1931 for Standard Oil execs. Of course, we all know that the Rockefellers themselves preferred the far tonier private elevator landings of 740 Park.
Still, this is about as close to blue blood as the blue collar hero moved in Manhattan. Not only does the apartment come with a small staff wing—two staff rooms, a private bathroom and separate laundry facilities, but buyers can also purchase lobby level staff rooms with separate baths. Although we can't imagine the king of D.I.Y. will take advantage of such offerings.
The apartment was sold by the estate of Norma and Richard Flender, a banker at JP Morgan who divided his time between East Hampton and Manhattan.
Besides a little refinishing here and there, what can the bearded home improvement guru look forward to? The co-op listed with Brown Harris Stevens brokers Burt Savitsky and Elayne Roskin, has some awfully nice touches, like a 30-foot-long living room, that make it feel more like a Massachusetts Victorian than a box in the city. And we bet the co-op board interview was a breeze for Mr. Vila. After all, how many millionaire residents can fix their own leaky faucets?
kvelsey@observer.com