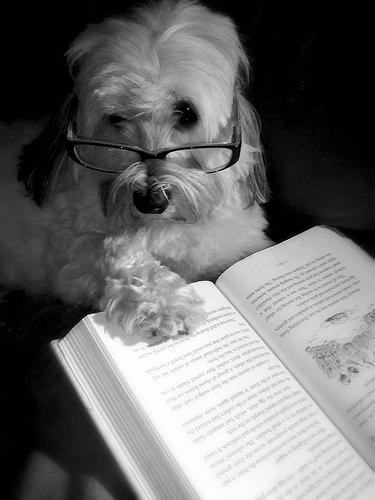 Both socialism and capitalism enjoyed unparalleled popularity in 2012—according to the Merriam-Webster dictionary, at least. Thanks to America's heightened political curiosity during the election year, those two words have topped the list of the online dictionary's most-searched items, beating out the likes of 'touché,' 'Schadenfreude' and 'meme,' all of which placed in the top 10. Editor at large Peter Sokolowski described the joint win as a "no-brainer," with the decision marking the first time the accolade has been shared since Merriam-Webster's rankings began in 2003.
"Our research showed that people would look up one [of the terms] and then immediately look up the other, which makes perfect sense," he told The Observer over the phone. "They are words that are clearly linked politically, rhetorically, culturally and, of course, economically."
'Globalization,' 'marriage' and 'democracy'—alluded to in the Obama-Romney tête-à–têtes held in New York, Florida and Colorado—also made it into the top 10, with the vice presidential debate making its mark on site searches. Joe Biden's novel insult "malarkey" saw Merriam-Webster's biggest spike of the year, with a 3,000 percent increase in searches for the word within a 24-hour period. But none of the more politically motivated terms—or in fact any of the words of the year—was actually uttered by Barack Obama or Mitt Romney during the debates (a fact The Observer validated by painstakingly perusing each and every transcript), which Mr. Sokolowski described as "extraordinary."
"On election night itself, 'socialism' had an enormous spike, so it's not that the words are used by the candidates in the debates, but mostly by commentators in the news coverage. They really capture the zeitgeist of the campaign," Mr. Sokolowski said.
"Bigot" was another key player in 2012. Not the most cheerful selection, but perhaps more optimistic than 2011's word of the year, which was "austerity." Merriam-Webster's results are somewhat different from those of its dictionary contemporaries, with the Oxford American Dictionary naming web term "gif" as its top word of 2012. This "lexical milestone" (a modest appellation from the head of the U.S. Dictionaries Program, Katherine Martin) was undeniably a more modern choice for 2012, but Merriam-Webster's search-based analysis demonstrated the public's keen interest in politics—even if they didn't fully understand it.
Schadenfreude, us?!