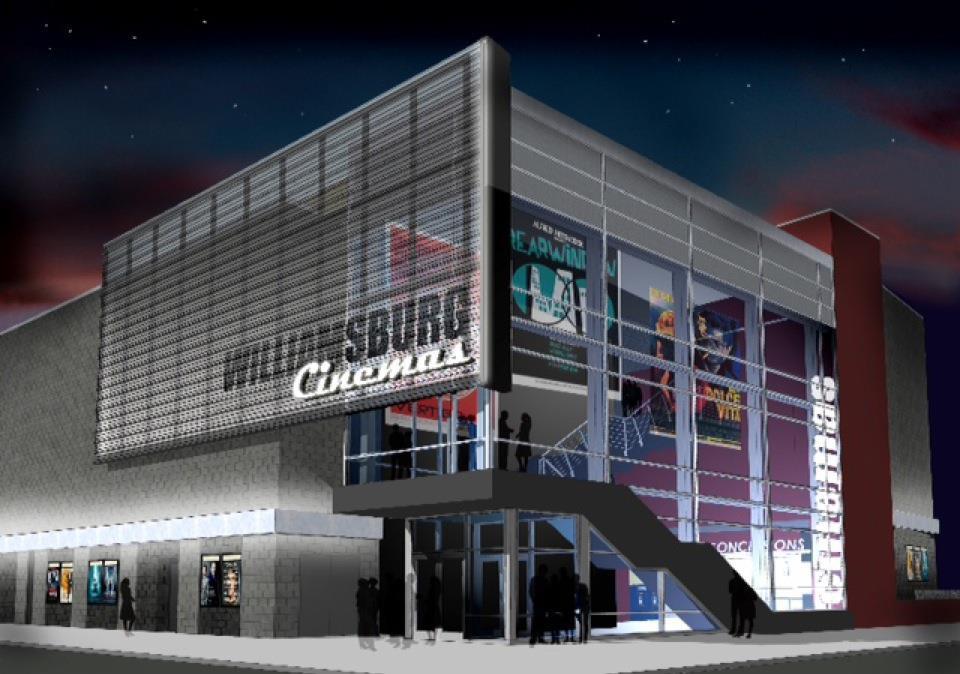 Looks like James Bond will be trading his vodka martinis for PBRs and Gandalf his pipe-weed for, well, regular weed, because the stars of the silver screen are coming to Williamsburg.
The neighborhood's indie cred took a major hit today, with the opening of the long-awaited Williamsburg Cinemas at Driggs Ave and Grand St. Helmed by Harvey Elgart, who also owns Cobble Hill Cinemas and Kew Garden Cinemas, the new seven-screen, three-story multiplex features Dolby Digital Surround sound, stadium seating and 3D capabilities, with nary an artisanal kale chip or organic microbrew to be found.
Unlike other neighborhood movie houses, like cinephile darling Indiescreen, or quirky restaurant-cum-cinema Nighthawk, Williamsburg Cinemas will offer a more traditional movie watching experience. They will not serve liquor and will stick to standard movie fare like–you guessed it–popcorn. What is this, Union Square or something?
"We are a movie theater, we're not a restaurant. Nitehawk is basically a restaurant that shows movies" Mr. Elgart said in Gothamist. Ouch.
Williamsburg Cinemas will be one of the first places in the neighborhood that people can go to catch a blockbuster flick, filling the void left by the closure of the Commodore Theater in 2002.
Yet as Mr. Elgart told the Village Voice, perhaps trying to pre-empt some sort of violent hipster uprising, Williamsburg Cinemas "won't be a true multiplex," as it will show blockbusters side by side with foreign films and less mainstream fare.
Although according to their Facebook page, the showings for today will be Life of Pi in 3D, Lincoln, Skyfall and The Hobbit. Err, Middle Earth counts as foreign cinema, right?