Morning News Digest: Tuesday, December 11, 2012
By Matthew Arco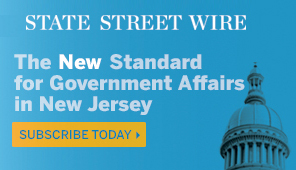 Buono set to announce gubernatorial candidacy
Democratic Party sources tell PolitickerNJ.com that state Sen. Barbara Buono (D-18), Metuchen, will announce her candidacy for governor tomorrow, with a formal rollout scheduled for January.
Buono reached out to county party chairs Monday night to inform them of her decision. (Pizarro/PolitickerNJ)
http://www.politickernj.com/61627/buono-set-announce-gubernatorial-candidacy
Latino Action Network pans Christie's Supreme Court picks
The Latino Action Network today announced its opposition to Governor Chris Christie's plan to leave the Supreme Court without either an African-American or Latino member for the first time since 1994, and asked the State Senate to reject the nominations.
"New Jersey's Supreme Court should represent everyone. One third of New Jersey residents are Latinos or African-Americans," said Frank Argote-Freyre, President of the Latino Action Network. "Yet Governor Christie's nominations would reduce the diversity of the New Jersey Supreme Court for the next decade or more – during which time New Jersey will become a majority-minority state." (Pizarro/PolitickerNJ)
http://www.politickernj.com/61625/latino-action-network-pans-christies-supreme-court-picks
Hanna and Christie co-authored deferred prosecution paper
Newly minted Supreme Court nominee Robert Hanna and then U.S. Attorney Chris Christie co-authored a law journal paper defending the use of deferred prosecution agreements in corporate fraud cases.
Now, some Democrats say Christie's nomination of the Board of Public Utilities president to the state Supreme Court may force both men to answer questions on a topic the governor likely thought was put to bed three years ago. (Isherwood/PolitickerNJ)
http://www.politickernj.com/61624/hanna-and-christie-co-authored-deferred-prosecution-paper
Gov. nominates Robert Hanna, Judge David Bauman to Supreme Court
Gov. Chris Christie today nominated Board of Public Utilities President Robert Hanna and Judge David Bauman to the state Supreme Court.
Bauman is a Superior Court judge in the Monmouth Vicinage and is a former partner at Bressler, Amery and Ross in Florham Park, specializing in general litigation. he is a former Marine, serving four years on active duty. (Isherwood/PolitickerNJ)
http://www.politickernj.com/61584/gov-nominates-robert-hanna-judge-david-bauman-supreme-court
Pension calculation bill released by committee
TRENTON – The Assembly State Government Committee passed, by a 3-2 vote, a bill that changes the calculation of years of service from enrollment date to appointment date, in order to determine certain retirees' payment obligations for health care coverage.
Certain problems had come up involving some firefighters' payment obligations and the bill, A2942, sponsored by Assemblyman Ralph Caputo (D-28), Belleville, is intended to solve that bottleneck. Under the bill, all employees who have"20 or more years of creditable service in one or more state or locally-administered retirement systems on the effective date" will be exempt from payment obligations. (Hassan/State Street Wire)
http://www.politickernj.com/61615/pension-calculation-bill-released-committee
Bill of rights for parents of disabled residents advances
TRENTON – Legislation that would create a bill of rights for parents of people with developmental disabilities cleared an Assembly panel Monday.
The legislation, A1134, would establish the Bill of Rights for Parents of Persons with Developmental Disabilities. The document would, among other things, decree that persons with disabilities be treated with consideration and respect, receive certain information in writing, be given clear information on the parent's status with the service system and be permitted to have meaningful participation, according to the bill. (Arco/State Street Wire)
http://www.politickernj.com/61613/bill-rights-parents-disabled-residents-advances
Christie: Proposed Sandy aid would cover N.J. costs
TRENTON — Gov. Chris Christie says New Jersey's share of $60.4 million in proposed federal aid would be enough to cover the state's rebuilding costs after Superstorm Sandy.
Christie says he's satisfied with the amount of Sandy aid President Barack Obama has asked Congress to approve. He also says he's grateful the president's proposal gives both New Jersey and New York flexibility in how they use the money. (AP)
http://www.northjersey.com/news/Christie_Proposed_Sandy_aid_would_cover_NJ_costs_.html
N.J. lawmaker introduces bill asking voters to decide gay marriage rights
TRENTON — Encouraged by three states last month that approved ballot measures supporting gay marriage, Assemblyman Reed Gusciora (D-Mercer) today introduced a bill that would give New Jersey voters the same choice.
On Nov. 6, voters in Maine, Maryland and Washington affirmed the right of same-sex couples to legally wed — the first states in the nation to do so. Minnesota voters also struck down a constitution amendment banning same-sex marriage. Minnesota already had a law against gay marriage. (Livio/Star-Ledger)
http://www.nj.com/politics/index.ssf/2012/12/nj_assemblyman_introduces_bill.html#incart_river
New website helps Belmar boosters buy boardwalk boards
BELMAR – For those who want a piece of the action in the Jersey Shore's recovery from Hurricane Sandy, the borough of Belmar has launched a new website that allows people to publicly show that they helped rebuild its boardwalk.
The website, belmarboards.com, allows residents and visitors to securely donate funds, via credit card, towards the purchase of the actual boards that will comprise Belmar's new boardwalk. (Bonamo/NJ.com)
http://www.nj.com/monmouth/index.ssf/2012/12/new_website_helps_belmar_boosters_buy_boardwalk_boards.html#incart_river
Sen. Menendez visits Long Beach Island, probes dune project's effect on Sandy damage
LONG BEACH ISLAND — U.S. Sen. Robert Menendez and some of his Democratic colleagues visited two areas of Long Beach Island today to see the difference engineered beaches made in protecting property from Hurricane Sandy.
After assessing damage in the Holgate section on the southern end of the island — where homes have sustained severe structural damage — Menendez said he hoped homeowners who refused to sign easements to allow dune projects "learned a lesson that without an easement you can't have the protection." (O'Neill/Star-Ledger)
http://www.nj.com/ocean/index.ssf/2012/12/sen_menendez_visits_long_beach_island_probes_dune_projects_effect_on_sandy_damage.html#incart_river
Booker's remark about Christie being 'vulnerable' of no concern to governor
TRENTON — Gov. Chris Christie today blew off Newark Mayor Cory Booker's comments that he's "vulnerable" in his re-election effort next year.
"What do you expect him to say? If I'm vulnerable at 77 percent so be it. That's OK. I'm fine," Christie said at a press conference, referring to a Fairleigh Dickinson PublicMind poll and an internal New Jersey GOP poll showing his approval ratings at a record high. (Friedman/Star-Ledger)
http://www.nj.com/politics/index.ssf/2012/12/bookers_remark_about_christie.html#incart_river
Shore towns vow to fight bill to block beach fees
SEA ISLE CITY, N.J. – Drawing a line in the sand, Cape May County officials began a campaign Monday against a bid in the state Senate to bar Shore towns from charging for beach access if they take state or federal aid to restore beaches ravaged by Sandy.
They said the measure would be more catastrophic than the storm itself. (Urgo/Inquirer)
http://www.philly.com/philly/news/politics/nj/20121211_Shore_towns_vow_to_fight_bill_to_block_beach_fees.html
Federal tax breaks proposed for Sandy victims
Two Democratic senators are proposing federal tax breaks to help victims recover faster from Superstorm Sandy.
Sens. Robert Menendez of New Jersey and Charles Schumer of New York want to make all repair expenses fully tax deductible, reducing the tax bite of victims in their returns covering this year. (AP)
http://www.app.com/viewart/20121210/NJNEWS11/312100027/Federal-tax-breaks-proposed-Sandy-victims
Top Court's Gain May Strain BPU at Crucial Time
For the third time in a little more than a year, there will be a new head of the state Board of Public Utilities, an agency facing immense challenges as it tries to fortify the electric power grid in the wake of Hurricane Sandy and revive the state's flagging solar-energy sector.
Gov. Chris Christie yesterday nominated BPU President Robert Hanna to the state Supreme Court. The 54-year-old Madison lawyer, if confirmed by the Senate, will depart the agency after a little more than a year at the helm of the BPU, an agency with broad powers over some of the biggest sectors in the state's economy. (Johnson/NJSpotlight)
http://www.njspotlight.com/stories/12/12/10/top-court-s-gain-may-strain-bpu-at-crucial-time/
New Tenure Reform Law Delivers First Verdict
The case filed in August wasn't much different than the typical tenure case that had been brought countless times before in New Jersey, a teacher caught on the wrong side of the law and deemed no longer fit to be in a classroom.
In this one, it was an elementary school teacher in Vineland — Mark Bringhurst — who was caught running naked across a parking lot, an incident that ultimately landed him a conviction on a disorderly persons charge. (Mooney/NJSpotlight)
http://www.njspotlight.com/stories/12/12/10/new-tenure-reform-law-delivers-first-verdict/
N.J. must 'get into the competition' for pharma jobs, Bausch & Lomb CEO says
Much attention has focused lately on pharma jobs moving out of state, and this is an issue New Jersey should address, Brent Saunders, chief executive of eye care giant Bausch & Lomb, said today before a speech at Fairleigh Dickinson University in Madison
States compete for pharma jobs and "If I were giving New Jersey some advice it is: get into the competition. Don't just assume because you have it today it will be here tomorrow." (Fitzgerald/NJBIZ)
http://www.njbiz.com/article/20121210/NJBIZ01/121219980/NJ-must-get-into-the-competition-for-pharma-jobs-Bausch-&-Lomb-CEO-says
Hoping sports book isn't shelved
State Sen. Raymond Lesniak has long maintained that a federal ban on sports betting in all but four states is patently unfair, but what gets the veteran lawmaker most excited isn't the fairness question — it's the business implications.
Legal sports "means hundreds of millions of dollars of additional revenue and thousands of jobs," said Lesniak (D-Union), "and that's just for New Jersey alone." (Kaltwasser/NJBIZ)
http://www.njbiz.com/article/20121210/NJBIZ01/121209898/Hoping-sports-book-isnt-shelved
Bill Maher praises Chris Christie in blog post
Liberal comic Bill Maher wrote Monday that he finds Chris Christie "refreshing," saying that the New Jersey governor is the most candid politician currently in the national spotlight.
"… I have to say, I find the Christie brand of pr—k kind of refreshing," Maher wrote in a blog post published Monday. (Cirilli/POLITICO)
http://www.politico.com/story/2012/12/bill-maher-praises-chris-christie-in-blog-post-84848.html
politickernj.com/freetrial
politickernj.com/wire/daily-schedule
From the back room
Guess they're not holding it against him
Judge David Bauman, the Superior Court judge who was nominated today for the state Supreme Court,was the judge who issued an injunction this past summer barring the state from seizing $13 million in unspent affordable housing funds from the township of Marlboro.
In granting ther injunction, Bauman ruled that the state had not adopted sufficient guidelines for townships to spend the money by the July 2012 deadline. (Isherwood/PolitickerNJ)
http://www.politickernj.com/back_room/guess-theyre-not-holding-it-against-him
Opinion
Doblin: Tragedy on and off the tracks
IF YOU RIDE the subway, it's a fear way back in your mind. You don't really want to think about it — about the possibility someone might push you onto the tracks as a train approaches — yet the thought hangs in the air with the smell of uncollected garbage and the sounds of unsettled souls ranting at rats that often run not just along the tracks, but on station platforms.
It is into this subterranean world that many of us climb each day. Part Wagnerian and part Dantesque, the subway system is a dark world unto itself. It is a place where we hope heroes patrol. There were none in the 49th Street Station near Times Square on Monday. (Doblin/The Record)
http://www.northjersey.com/news/opinions/182773361_Doblin__Tragedy_on_and_off_the_tracks.html