Morning News Digest: Dec. 27, 2012
By Matthew Arco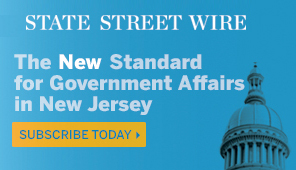 The 2012 Year in Review
Below is our 2012 Year in Review.
It is a comprehensive look at the past 12 months – its ups, downs, winners, losers, victories and stumbles.
As always, we tried to include everyone who participated in this year's circus. (Isherwood/PolitickerNJ)
http://www.politickernj.com/61986/2012-year-review
Assembly bill aims to prevent abuse and increase oversight at memory care homes
TRENTON – A pair of Assembly lawmakers announced plans Wednesday to introduce legislation they say would improve oversight of certain senior housing facilities.
Assemblywomen Valerie Vainieri Huttle, (D-37), and Connie Wagner, (D-38), said they would improve how the state responds to allegations of misconduct and abuse and step up enforcement of current regulations of for-profit memory care homes. The legislation stems from published reports that allege "of troubling incidents that occurred at facilities operated by Memory Care Living at Potomac Homes," they said. (Arco/State Street Wire)
http://www.politickernj.com/62016/assembly-bill-would-aims-prevent-abuse-and-increase-oversight-memory-care-homes
Dems, GOP differ on when constitutional amendment route worth using
TRENTON – The idea of giving voters the opportunity to amend the state Constitution via ballot referendum to enact policies has been floated by both parties this past year.
But there's hardly bipartisan support on using constitutional amendments because there is disagreement on precisely what type of policy question should go before the voters. (Hassan/State Street Wire)
http://www.politickernj.com/62015/dems-gop-differ-when-constitutional-amendment-route-worth-using
Cryan set to introduce the first of a series of gun safety bills
TRENTON – A state Assemblyman announced plans Wednesday to introduce legislation that would limit the capacity of rounds of bullets in gun magazines in New Jersey.
Assemblyman Joseph Cryan, (D-20), said his proposal is being introduced in the wake of the Newtown shooting that left 20 children and a half dozen adults dead. Currently, gun magazines in the state are allowed to hold 15 rounds of ammunition. Cryan's proposal would limit the number of rounds to only five rounds. (Arco/State Street Wire)
http://www.politickernj.com/62011/cryan-set-introduce-first-series-gun-safety-bills
N.J. Lottery drawings return to television
TRENTON — The New Jersey Lottery is returning to TV with live evening game draws after being off the air for more than a year.
The drawings will be broadcast by several CBS television stations (WLNY-TV 10/55 in New York and The CW Philly 57) starting Jan. 1. Drawings had been on state-run New Jersey Network until that station was shut down June 30, 2011, as part of austerity measures. (Jordan/APP)
http://www.app.com/article/20121227/NJNEWS1002/312270011/N-J-Lottery-drawings-return-television?nclick_check=1
Asbury Park mayor calls for assault rifle ban after Connecticut school shootings
ASBURY PARK – Asbury Park Mayor Ed Johnson has called for an assault rifle ban in the wake of the Connecticut school shootings earlier this month, saying that America's lack of adequate limits on this type of weapon is a "self-inflicted 9/11."
"This is a national epidemic, which is happening everywhere. We're seeing this in our theaters, supermarkets, malls and elementary schools, as well as one-on-one gang violence on the streets," Johnson, 50, said in a recent interview. "Whether the cause is mental illness, gangs or just stupidity, we have a real problem with gun violence that is not something new." (Bonamo/NJ.com)
http://www.nj.com/monmouth/index.ssf/2012/12/asbury_park_mayor_calls_for_assault_rifle_ban_after_connecticut_school_shootings.html#incart_river
Belmar mayor travels to Gulf Coast for post-Sandy rebound lessons
BELMAR – Belmar Mayor Matt Doherty is traveling to Mississippi's Gulf Coast on Wednesday to learn how a town approximately the same size as his Hurricane Sandy-battered borough came back from Hurricane Katrina.
Doherty is heading to Pass Christian, Miss., for two days, following an invitation from Mayor Leo "Chipper" McDermott to come see how his town of around 5,000 people on the Gulf of Mexico recovered following Hurricane Katrina in 2005. Pass Christian experienced seawater and wind damage during Katrina that was much like the damage Belmar, an approximately 5,900-person town, suffered during Sandy. (Bonamo/NJ.com)
http://www.nj.com/monmouth/index.ssf/2012/12/belmar_mayor_travels_to_gulf_coast_for_post-sandy_rebound_lessons.html#incart_river
2012: The year in New Jersey Politics
The year in New Jersey politics delivered Governor Chris Christie to the national stage as GOP rock star candidate/mouthpiece. Then Hurricane Sandy ripped a hole through the state and Christie morphed into the fleeced people's governor — everywhere around the state and on TV.
Sandy's aftermath dominates the discussion, but the Garden State political community tried to recover from the difficult death of Assemblyman Alex DeCroce. As would be expected of the Garden State, we also had plenty of juicy stories, from gay marriage, corruption, medicinal marijuana, Cory Booker, shared-services, election snafus, and more. (Chmiel/NJ.com)
http://www.nj.com/politics/index.ssf/2012/12/2012_the_year_in_politics.html#incart_river
Garden State Topic: Rebuilding Stronger and Better
In wreaking devastation across New Jersey, superstorm Sandy challenged us more than any other natural disaster in PSEG's 109-year history. We have faced many daunting storms before, but Sandy exceeded them all in size and destructive fury. Over a two-week period our employees, assisted by thousands of workers from 24 states and Canada, made more than 2.1 million electric service restorations — a record for any utility in the country. About 48,000 trees had to be removed or trimmed and 2,400 utility poles repaired or replaced.
On top of this, Sandy left us with a massive rebuilding task. We estimate the costs of restoring our distribution and transmission system at $250 million to $300 million as a result of Sandy's blow and the subsequent Nor'easter. However, this does not include the costs of damage to some of our electric-generating facilities, or the costs of replacing life-shortened equipment down the road. (Izzo/NJSpotlight)
http://www.njspotlight.com/stories/12/12/26/garden-state-topics-rebuilding-stronger-and-better/
$500,000 federal grant for improving 2 Camden neighborhoods
Two Camden neighborhoods that surround Cooper University Hospital and the Cooper Medical School of Rowan University could see significant transformation in the next decade.
After two years spent learning how the Harlem Children's Zone was able to improve dozens of impoverished blocks, the Center for Family Services received a $500,000 federal grant to design a plan to duplicate the efforts in Camden's Cooper Lanning neighborhood. (Vargas/Inquirer)
http://www.philly.com/philly/news/politics/20121226__500_000_federal_grant_for_improving_2_Camden_neighborhoods.html
Failure of berm has no clear solution
MOONACHIE, N.J. – Images of New Jersey's devastated shoreline captivated the nation in the days after Sandy.
Less noticed was the enormous damage caused inland when a mile-and-a-half-long earthen barrier along and near the Hackensack River was breached, sending a tidal surge washing over parts of several towns, damaging more than 2,000 homes and other buildings. (Porter/AP)
http://www.philly.com/philly/news/local/20121227_Failure_of_berm_has_no_clear_solution.html
Powerful storm begins lashing Northeast a day after sweeping through nation's midsection
CONCORD, N.H. — A powerful winter storm was expected to drop one to two feet of snow on parts of the Northeast just a day after it swept through the nation's middle, dumping a record snowfall in Arkansas and ruining holiday travel plans for thousands.
The storm, which was blamed for six deaths, pushed through the Upper Ohio Valley and made its way into the Northeast Wednesday night. Within hours, there was anywhere from a few inches of snow to a dozen in some locations. (AP)
http://www.washingtonpost.com/business/powerful-storm-begins-lashing-northeast-a-day-after-sweeping-through-nations-midsection/2012/12/27/2f90e63c-5007-11e2-835b-02f92c0daa43_story.html
Wintry weather prompts North Jersey road closures; NJ Transit to cross honor tickets
The windy winter storm that dumped snow and ice on Bergen and Passaic counties through Wednesday night forced authorities in some areas to shut roads and mass transit operators to warn commuters of possible delays and the need to consider alternative rides in the morning.
But despite strong winds, utilities were reporting few power failures Wednesday evening. (Bautista/The Record)
http://www.northjersey.com/weather/Snow_rain_wind_forecast_for_North_Jersey_today.html
politickernj.com/freetrial
politickernj.com/wire/daily-schedule
Opinion
Stile: 2012 was breakout year for defining Governor Christie
Governor Christie broke onto the national stage in 2012, and he also burst out of his own, self-created stereotype. Of course, he added a few more memorable YouTube-recorded incidents to the Christie canon this past year — the chasing of a Seaside Heights boardwalk heckler last summer, for one.
But there was much more to Chris Christie than his outbursts. (Stile/The Record)
http://www.northjersey.com/news/bergen/Stile_2012_was_breakout_year_for_defining_Governor_Christie.html
Free beach passes bill ignores Jersey Shore towns' financial needs: Editorial
The Jersey Shore is still digging and drying out from Hurricane Sandy, the most destructive natural disaster in its history. So what's the latest recovery strategy from Trenton?
Free beaches! (Star-Ledger)
http://blog.nj.com/njv_editorial_page/2012/12/free_beach_passes_bill_ignores.html