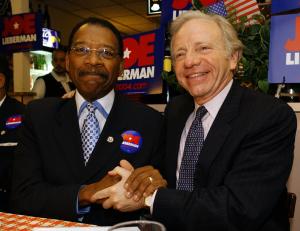 Even though New York allocated its electoral college votes to President Barack Obama yesterday, don't expect the state's Board of Elections to certify the full results anytime soon. "We have posted some results but 23 counties are either under a court-supervised count in the 4th and 10th JDs and the 41st and 46th SDs or still counting affidavit ballots from the Executive Order," a spokesman for the BOE told us last night, citing Gov. Andrew Cuomo's directive to allow affidavit ballots to be cast anywhere after Hurricane Sandy. "So, it's hard to say. We will probably be forced to postpone Thursday's meeting until next week at the earliest."
We missed this on November 26th when the paperwork was registered, but the New York City Finance Board noted yesterday that Erick Salgado, a socially conservative minister backed by State Senator Rubén Díaz, Sr., registered a campaign for mayor.
Interesting story from Crain's Insider on Minority Leader-elect Andrea Stewart-Cousins: "Perhaps even more significant politically is that Ms. Stewart-Cousins, who replaces Brooklyn's John Sampson, represents a district in Westchester. Even grizzled Albany veterans could not recall off-hand the last time the Senate Democratic conference leader did not hail from New York City."
Because you obviously want to hear what former Governor Eliot Spitzer has to say on the matter: "She is smart she is thoughtful. I think what has been lacking on the Democratic side in the State Senate has been an element of structure, cohesiveness, sometimes some strategic thinking. I think Andrea will help bring it. Obviously there is a chaotic/unstable dynamic in the State Senate right now, with the fulcrum around the five so-called 'independent' Senators. I don't think that is sustainable. I think Andrea will help the Democratic Senate put itself back together."
Oh, and Mr. Díaz has his own "advice" for Ms. Stewart-Cousins.
This:
"State Sen. John Sampson has had a rough week. Senate Democrats chose state Sen. Andrea Stewart-Cousins instead of Sampson as their minority leader in a surprising 25-6 vote on Monday.

The next day state Sen. Kevin Parker trounced him in the 2012 Stars of New York Dance contest at Long Island University's Kumble Theater in Brooklyn.

Sampson reportedly spent several hours practicing his choreography but looked a step slow and was no match for Parker, who unleashed a torrent of old school hip-hop steps to Doug E. Fresh, LL Cool J, and Salt 'n' Pepa songs that brought the crowd to its feet and Sampson to his knees."
State Senator Bill Perkins, clearly unafraid to antagonize Mr. Cuomo at this point, sent out a press release with such lines as, "Let's demand that New York's top Democrat, Governor Andrew Cuomo, stand up for representative government and against the plantation politics of backroom deals putting us on the back of the bus!"
And Reps. Michael Grimm and Greg Meeks seem like quite the bipartisan duo these days, and yesterday on MSNBC they urged a deficit deal and criticized the Club for Growth's position against the federal Sandy aid package:
[youtube http://www.youtube.com/watch?v=q8CYzmzbelo?list=UUR3kCV_IDlaCK3UcE0s6nKg&hl=en_US]