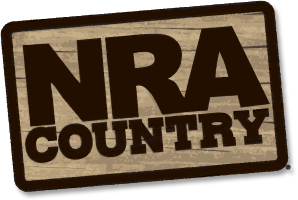 After this morning's shooting at a Connecticut elementary school, the National Rifle Association cancelled a planned Twitter promotion with country music rapper Colt Ford. A live "Tweet & Greet" with Mr. Ford was scheduled for 1 p.m. (Central Time) this afternoon on the "NRA Country" account. However, shortly after the event's planned start time, an announcement was posted on the NRA Country Twitter account that it would be rescheduled.
"Apologies for the inconvenience, but the @ColtFord Tweet & Greet will be rescheduled. Please check back for more info!" the announcement said.
We reached out to a spokeswoman for NRA Country to confirm that the cancellation of the "Tweet & Greet" was related to the shooting, which has already led to calls for tougher gun control legislation from several politicians. As of this writing, we have yet to receive a response.
NRA Country is a campaign launched by the gun organization that features country music artists "involved in causes that defend our values." In addition to Mr. Ford, artists involved with NRA Country include Blake Shelton, Rascal Flatts and Hank Williams Jr.
Mr. Ford is currently NRA Country's "Artist of the Month." Earlier this month, Mr. Ford visited the NRA headquarters and performed some of his songs. Mr. Ford described the concert at NRA in a YouTube video that was posted by NRA Country.
"That's the safest I've ever felt playing music," he said. "I've got a lifetime membership in the NRA … I'm Colt Ford and I'm encouraging all my fans and all those country people out there to go sign up and be part of NRA Country."