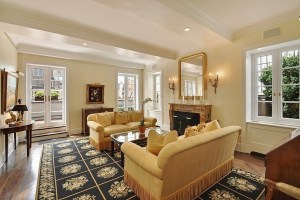 David A. Coulter has made some impressive deals and some not-so-stellar ones: from a much maligned merger with NationsBank when he was Bank America CEO to a turn at JP Morgan Chase. The Warburg Pincus managing director's most recent deal appears to be just so-so.
Mr. Coulter and wife Susan Weeks Coulter have bought a penthouse at 55 East 72nd Street for what is basically the full asking price, according to city records.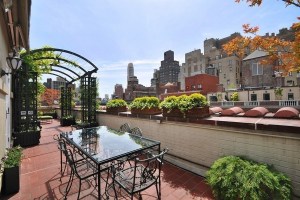 The San Francisco-based couple (Warburg Pincus is bi-coastally based) paid $4.692 million for the two-bedroom, 2.5-bath full-floor co-op, according to city records. That's a mere $3,000 off the $4.695 million asking price.
Were the Coulters hasty or simply swift at snatching up the estate property belonging tothe late Lois O'Connor Robards? Robards was the widow of the late Academy Award-winning actor Jason Robards, whose ex-wife Lauren Bacall (they divorced in 1969) still lives almost directly across the park in the Dakota.
Estate sales either tend to be incredibly fast or slow-moving and this one, listed with Corcoran's Matthew Mackay, definitely went quickly, having hit the market in May and entered contract in August. The asking price was reasonable, given that Robards bought the six-room spread for $3.85 million back in 2004, but certainly not ridiculously cheap.
Still, if we are to believe the broker babble in the listing, it is unlike anything else on the market. To be fair, while the interiors are Upper East Side boilerplate, the 1,000-square-foot terrace does sound pretty exceptional, with motorized awnings, outdoor heating and sound and a built-in grill.
Will Mr. Coulter be spending more time in New York with this penthouse purchase? We don't know, as he declined to comment, but at least with a pied-a-terre he can escape the Bay Area's miserable fog once in a while.  And if he's lucky, he'll also gets full ask when it comes time to sell.
kvelsey@observer.com