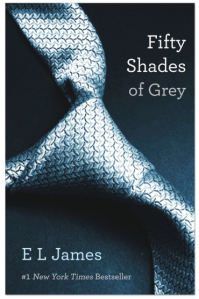 Book publishing may not be in the best shape right now, but Random House employees have something to celebrate this holiday season. CEO Markus Dohle announced at last night's company holiday  that all employees will get a $5,000 bonus, the Times reports.
"Random House had its corporate Christmas party last night in New York and word is that Santa likes bondage. A lot," the paper of record wrote. "Call it 5,000 shades of green."
This, after all, is the year that Random House published Fifty Shades of Grey, the mega-bestselling S&M book, as well as two equally lucrative sequels. It's been a good year–the first book has been number one on the bestseller list for 37 weeks and shows no sign of stopping.
Next paycheck, all Random House employees can expect to see a little (or a decent-sized) extra added to their paychecks.
Random House imprint Vintage picked up the book at the beginning of last year after it was first published by a small Australian publishing house.Random House says that the book has sold more than 35 million copies in the US, the Times reports.
What do you know? There's money to be made in soft core porn.