Not many condo boards exercise their right of first refusal, but it seems that the board of 315 West 36th Street may have taken a disliking to the potential buyer of Sebastian Junger's two-bedroom condo.
The board of the Hell's Kitchen condo bought the nonfiction scribe out for just under his $1.27 million ask, according to city records, paying $1.23 million.  It's almost exactly the price he wanted, so we don't suppose Mr. Junger minded selling to the board too much and he made a tidy profit given that he spent only $750,000 on the apartment back in 2003.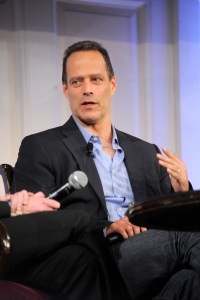 Let this be an inspiration to all you mired-in-debt journalism school grads: persevere, write a best-selling nonfiction cliffhanger that's made into a feature film starring George Clooney and someday you too may have a sprawling loft apartment with 10-foot ceilings and panoramic South-facing windows. The cranky condo board is optional. Hey, at least Mr. Junger, who recently penned a new non-fiction tome about the war if Afghanistan, knows a little something about War, be it in the far reaches of the globe or within one's own boutique pre-war condo.
The apartment comes with polished concrete floors and is currently configured as "a largely unstructured space," according to the listing, held by Corcoran's Daniella Schlisser. Who would expect anything less from a chronicler of the unbounded power of nature and man's infelicitous confrontations with it? Let more timid souls carve second bathrooms and office/nurseries out of their Hell's Kitchen lofts.
Although it seems like the chronicler of disasters and death is looking for a little calm after the storm. Mr. Junger appears to have settled in the anodyne Upper West Side, listing his address on the deed as 120 West 86th Street, a pre-war rental with traditional layouts. Talk about a disappointing denouement!
kvelsey@observer.com