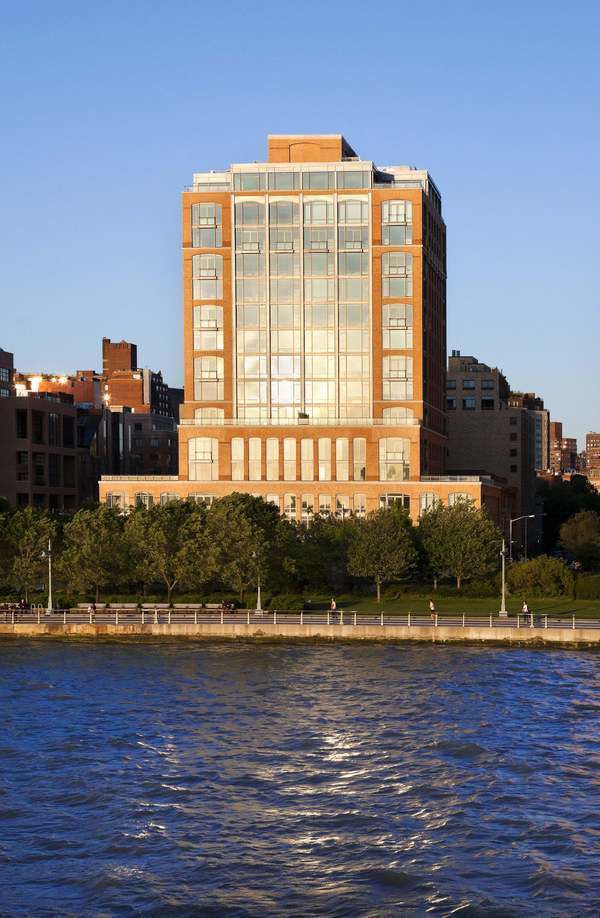 Earlier this month, the stars, titans of finance and assorted rich people who call Superior Ink home got some good news: the building, which was seriously damaged in Hurricane Sandy, was ready for re-habitation. Residents have been able to return since December 8, several sources told The Observer.
In mid-November, management informed residents—which include  Mark Jacobs and Hilary Swank and Kings of Leon's Caleb Followill—that they might be not be able to return for months because seawater had entered the building's pipes. Some residents were reportedly quite miffed that they would have to extend their stays at The Mark and The Pierre.
Fortunately, they were able to resume the luxurious life on West 12th Street sooner than expected. Much like 88 Greenwich Street, which re-opened after eight weeks, significantly shorter than the four months that management originally predicted. Hey, better sooner than later! Unless you've just moved all your belongings into a six-month sublet.
And the building's re-opening hasn't only meant the return of residents, but also sales listings–more than a few were pulled from the market after the Hurricane struck, including units 14A, B and C.
The units, which are listed with Corcoran's Robby Browne, Chris Kann and Jennifer Ireland, were all pulled from the market on November 16, the day the news broke about the possibility of a displacement lasting many months. And they all returned this week, asking their pre-Sandy prices—$15.7 million, $9.5 million and $15.7 million respectively. Mr. Browne did not return a request for comment.
But it seems that neither the storm, nor the damage it caused, nor subsequent displacement slackened potential buyers' interest in the building. In fact, a two-bedroom, two-bath unit on the third floor entered contract just two weeks after Sandy spewed its seawater into Superior Ink. Last listed for $5.24 million with CMB Realty, LLC brokers Mete Basakinci and Leila Chaouche, the unit was officially in contract on November 18, according to Streeteasy.
Earlier this month Town Residential broker Brett Miles told The Wall Street Journal that buyers were still eager to seal the deal on a $4.4 million two-bedroom that they signed a contract on a few days before the storm struck. He also said that he'd pulled a one-bedroom listing off the market after Sandy, only to have other brokers continue to call about it.
At the moment, the only other available units in the building are the $14 million townhouse and a rental that is available Jan. 1 for $15,000 a month.
kvelsey@observer.com