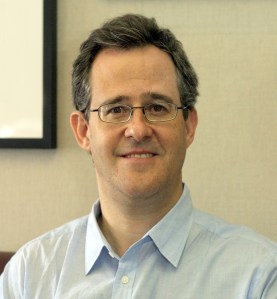 Tom Allon wants you to know he doesn't have an Independence streak.
The Manhattan Media CEO, recent Republican and long-shot mayoral candidate released a statement blasting the controversial Independence Party and his rivals in the wake of an opinionated Daily News investigation into the party's origins. The piece, which quoted party leader Lenora Fulani asserting that Jews "do the dirtiest work of capitalism, to function as mass murderers of people of color," enraged Mr. Allon.
As the New York Times has noted, Mr. Allon is currently the only Jewish candidate running for mayor and he is hoping the city's many Jewish voters will rally around him. According to the Daily News, City Council Speaker Christine Quinn, Queens State Sen. Malcolm Smith and former Bronx Borough President Adolfo Carrion–all potential rivals of Allon's–recently schmoozed with various Independence Party leaders.
"Christine Quinn, Malcolm Smith and Adolfo Carrion should be ashamed that they are pictured with Fulani at a recent event," Mr. Allon said in a statement. "They, and all other candidates for office in New York, should reject the Independence Party line as long as Lenora Fulani is associated with it and as long as  the party continues to deceive those voters in New York who really just want to be Independent, not Independence Party members."
Mr. Allon also took the opportunity to remind everyone that he is the descendant of Holocaust survivors.
"As the son of Holocaust survivors, I find people like Newman and Fulani the vilest of anti-Semites and anyone who associates with them should be judged accordingly," he said.