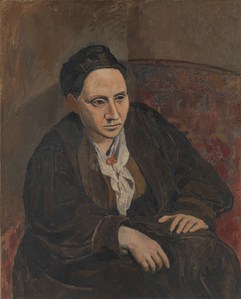 Beginning in 1974, Paula Cooper Gallery hosted an annual reading of Gertrude Stein's epic novel The Making of Americans around New Year's Eve, with scores of people taking turns reading sections of the lengthy text. The event ran each year through 2000. (At the suggestion of John Cage, they switched to James Joyce's Finnegan's Wake for two of those years.) Earlier this year, the online arts journal Triple Canopy revived the practice at 155 Freeman, the Greenpoint culture venue that is also home to Light Industry and the Public School, hosting a read from Jan. 20 through 22.
Today Triple Canopy announced that it will stage the reading again next year, from Friday, Jan. 18, at 7 p.m., through Sunday, Jan. 20, at 11 p.m. The event will again be free and open to the public. Last year saw readers like Zoe Leonard, Kate Shepard, Amy Sillman, Lynne Tillman and Miere Laderman Ukeles.
Those looking to savor a similarly grand artwork on New Year's Eve can visit the Museum of Modern Art, which will screen Christian Marclay's 24-film The Clock (2010) through the night. (At the press preview today, Mr. Marclay said it will be the first time that the work has run through the new year.)
In its announcement, Triple Canopy revealed that there will be refreshments on offer through the marathon run. Which is good to know, since Greenpoint's stellar donut shop, the Peter Pan Bakery, doesn't open until 5 a.m. on Saturdays and 5:30 a.m. on Sunday. Fresh donuts go on offer at about 9:30 a.m.
See you there.