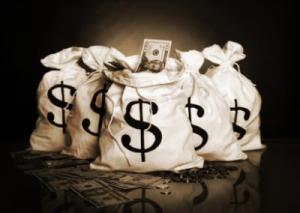 Governor Andrew Cuomo has made enacting campaign finance reform part of his "litmus test" for judging the new coalition in the New York State Senate. Based on their recent statements, it seems he may only get half of the reforms he wanted from the new merger the Independent Democratic Conference and the State Senate Republicans.
In his State of the State address last January, Mr. Cuomo called for a two-pronged approach to campaign finance reform; limiting contributions and establishing a system for publicly-financed campaigns. Progressive good government groups have echoed the need for these two elements of campaign finance reform.
In the new IDC/GOP coalition, leadership duties in the Senate are shared between State Senator Jef Klein, the IDC's head, and the Senate's Republican leader Dean Skelos. Though his breakaway group's alliance with the Republicans blocked Democrats from controlling the Senate chamber, Mr. Klein has vowed the IDC will be committed to advancing key components of the Democratic agenda, such as a minimum wage hike and reform of stop-and-frisk. He also told the Associated Press the IDC will be committed to "serious campaign finance reform," though he has not detailed what exactly that might entail.
With their conservative upstate constituency, New York's Republicans have never been enthusiastic about overhauling campaign finance laws. In an interview with Capital Tonight's Liz Benjamin last week, Mr. Klein expressed his own skepticism New Yorkers would back public financing and suggested the issue be left  to voters.
"This is an important issue, if you're gonna ask some people, you know, in upstate New York or other areas of upstate that we're actually gonna use tax dollars to fund our elections, let's see how they feel about that," Mr. Klein said.
Mr. Skelos is not likely to accept all of the policy priorities of more liberal senators like Mr. Klein. Based on Mr. Klein's comments, it seems public financing of campaigns could be an area where the IDC and their new Republican partners find some room for compromise. In the same Capital Tonight interview, Mr. Klein's fellow IDC member, State Senator Diane Savino, said she supports public matching money for campaigns, but she suggested lawmakers can "start with" bringing down contribution limits first.
"There are some people who like myself believe that it can't be real campaign finance reform if it doesn't have public matching money. You know, There are other people who think that we can take baby steps, we can start with reducing the contribution limits, that they're too high in New York State, that the amount of money that can be contributed to a state party is ridiculously high," Ms. Savino said. "There's a lot of room and I think what we should do is, let's put it all out there, let's find out what the people of the state want."
Update (12/12 5:38 p.m.): Ms. Savino reached out to Politicker to elaborate on her position on campaign finance reform and where the conference stands on the issue with respect to the governor. 
Mr. Cuomo has taken substantial heat from progressives over the perception he could have done more to block the new coalition and establish a Democratic State Senate majority. In an appearance on Fred Dicker's radio show yesterday, the governor disputed this criticism by saying it is his job to "pass progressive legislation" rather than involving himself in the "internal dynamics of the Legislature." Though he defended not doing more to block the coalition, Mr. Cuomo promised to "make my voice heard" if the Senate does not pass the items on his agenda. Thus far, in the early days of the new coalition Mr. Cuomo said he was encouraged by what he described as "an increased decibel level around the progressive elements of the agenda" he was unable to pass last year;  stop and frisk reform, a minimum wage increase and campaign finance reform.
"Now, if anything, you hear more energy, more discussion and more commitment. Everybody now, everyone is fighting for the same agenda items I was trying to pass last year…Minimum wage, stop-and-frisk, campaign finance, everyone is saying that they're going to support that," Mr. Cuomo told Mr. Dicker.
With the IDC members seemingly leaning toward enacting contribution limits without establishing public financing, it remains to be seen whether this will be enough to placate Mr. Cuomo.