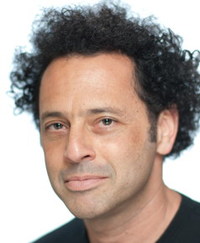 This week, the startup community mourned the death of Jody Sherman, the Ecomom founder and CEO who was found dead on Monday. In the days that followed, Mr. Sherman's friends and colleagues remembered his drive and generosity and sense of humor in a series of blog posts—posts that largely left out the cause of Mr. Sherman's death, which the Clark County Coroner's Office determined to be a self-inflicted gunshot wound.
In a post today, blogger and entrepreneur Jason Calacanis wondered whether, in the aftermath of Mr. Sherman's death, and the recent suicide of Aaron Swartz—as well as the suicide in 2011 of Diaspora co-founder Ilya Zhitomirskiy—whether it's time to talk about the emotional strain of launching and operating a startup:
Perhaps we owe it to these three amazing humans to examine if the pressures of being a founder, the pressure of our community's relentless pursuit of greatness, in some way contributed to their deaths?

I've always believed that being a founder is an unhealthy pursuit at times, and few have disagreed — certainly not those who have done it. Read any biography of a successful founder and you'll find collateral damage around — and certainly in — those individuals.
It's not the first time that Mr. Calcanis has written about depression. In a widely-read email, Mr. Calacanis discussed "confused, paralyzed and anxious" feelings in the startup community following the onset of the financial crisis in 2008.
Mr. Calacanis isn't the only one to advocate for more openess around the stresses faced by startup founders. Yesterday, 50Kings founder Francisco Dao ruminated on what he called "the show," the entrepreneur's tendency to display "all the charm and the energy and the friendliness that hides the knot in our stomach and the sadness in our heart."
And after the death of Mr. Zhitomirskiy, New York entrepreneurs and investors talked to Betabeat about maintaining equilibrium while riding the startup roller coaster.
What Dave Tisch, the former managing director of TechStars New York, told us at the time is probably just as true today. "I don't think [these issues] are getting brushed under the rug, but," Mr. Tisch told us. "It's probably something we can all do better in exposing."