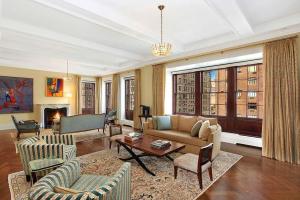 Back in 2007 and 2008, buying at 823 Park Avenue seemed like the gold-standard of real estate investments. The newly-converted luxury condo on Park Avenue was a rare commodity in one of the city's most rarefied neighborhoods. How could an investment in one of its sprawling floor-throughs go wrong?
But in the years since, resales at the building have  failed to fetch more than the first wave of owners paid.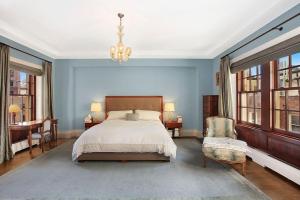 Of course, buying at heady prices (more than $4,000 a square foot) right before a global recession isn't conducive to making good on one's investment. But now the trophy market is back, and sellers are still losing money.
Take the recent sale of a full-floor residence that belonged to Joseph Oughourlian and Jennifer A. Banks. The couple paid $13.82 million for the five-bedroom, 4.5-bath sponsor unit in January 2008. Earlier this month, they sold it at a considerable loss—for $12.9 million—to private equity honcho Thomas Uger, according to city records.
Considering the other places that Mr. Oughourlian might have parked his money before the recession (for example, with Madoff), a $1 million loss isn't the worst possible fate. But the couple had clearly hoped to do better when they listed the unit for $15 million with Corcoran's Charlie Attias in August.
What's more, Mr. Oughourlian's apartment isn't the only one at 823 Park that has given a less stellar performance the second time around.
There's also the 10th-floor apartment, which was purchased for $13.8 million back in 2008 and sold for a mere $13 million this fall. And the duplex that spans the second and first floors, purchased for $20 million by UBS exec Ramesh Singh in 2008. It's currently off-the-market, but was asking only $15 million last fall.
Like their neighbors, the Oughourlian Banks probably just miscalculated the market for lavish, 4,184-square-foot apartments with coffered ceilings, carved fireplaces, herringbone oak floors and mahogany-paneled libraries.
"That was the price we could get," Mr. Attias said when The Observer reached him on the phone.
Why such a low price?
He hesitated, then admitted that it might have something to do with the fact that the unit first sold before the recession."
It was, he added, a beautiful pre-war buliding, and beautiful pre-war buildings, particularly condo conversions, usually sell marvelously.
Just maybe not as marvelously as they did before the recession, when sinking a fat sum into a condo carried with it not only the promise of a place to live, but a potential jackpot.
kvelsey@observer.com