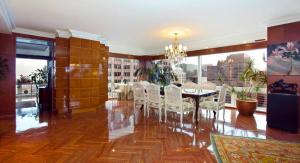 Even the most ardent and dedicated enthusiast occasionally requires a change of pace, a diversion from the tedium that can set in when one spends day after day doing the same amazing thing.
Take, for example, Hillel Nahmad. The scion of the ridiculously rich art-dealing dynasty devotes most of his time buying Renoirs and Modiglianis to stockpile in the family's storage facility beneath the Geneva airport. But he also mixes it up by collecting other expensive things, like apartments on the 51st floor of the Trump Tower.
Now, with his sixth purchase at 721 Fifth Avenue, we believe Mr. Nahmad may finally have the full set. That is, the entire 51st floor.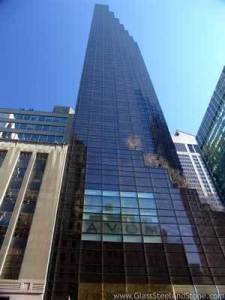 The Trump Tower patron paid $8 million for apartment 51A/B, city records show. And while Mr. Nahmad has taken his time with his purchases in the past, this most recent buy followed right on the heels of No. 51C, which sold for $2.8 million in November.
He spent the last decade buying up 51D, J, K and H. Which, though a few letters of the alphabet are absent, appears to be the entirety of lines available on the floor (ah, convoluted apartment numbering systems). Mr. Nahmad did not return a phone call to his Trump Tower apartment, but the purchases scream floor-through.
As for apartment 51A/B, Keller Williams listing broker Rana Williams said that the two apartments were combined years ago. The seller, Renee Baley, was trying for $9.95 million for the 3,000-square-foot unit, although it was clear from listing photos that it had been some time since the place was renovated, a consideration we doubt matters to Mr. Nahmad.
"The apartment spans the whole southern face of the building. It is a beautiful apartment," said Ms. Williams. She declined to comment on Mr. Nahmad's plans, or the possibilities of a floor-through renovation, but did confirm that there had originally been seven units on the 51st floor. We tallied Mr. Nahmad's purchases: seven units.
Would a floor-through in the Trump Tower be unusual? "It would be very uncommon," she said.
Altogether, he's spent $21.7 million, but could surely fetch far, far more after a renovation. By our calculations, the apartments have 10,059 square feet between them. Although combining so many units can't be an easy, or inexpensive task.
But Mr. Nahmad wouldn't be the first rich guy to dream about uniting a large number of disparate apartments into one magnificent mega-apartment. To want to play real estate developer not on a plot of land, but within the confines of a luxury building. And where Howard Ronson failed, Mr. Nahmad may succeed.
kvelsey@observer.com