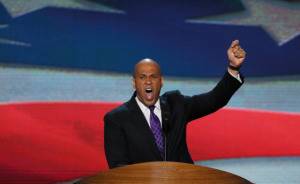 Newark Mayor Cory Booker has filed paperwork for a 2014 Senate run.
Booker, who announced last month he would explore a Senate run for the seat currently held by Sen. Frank Lautenberg, filed paperwork with the Federal Election Commission earlier this week.
The paperwork was filed on Jan. 8 and lists Judith Zamore as treasurer for the "Cory Booker for Senate" campaign.