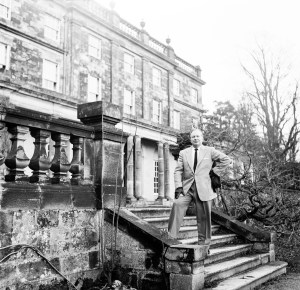 Lawrence Wright's new book on Scientology, Going Clear (Knopf, 448 pp., $28.95), was spun out of his 2011 story for The New Yorker about director Paul Haggis's break with the church. Two magazine fact-checkers worked on the story full-time for four to six months of its yearlong inception, and close to publication they were joined by three more. Their first message to the church, verifying facts about its practices, the life of L. Ron Hubbard and the church's current leader, David Miscavige, contained 971 questions. Peter Canby, head of the magazine's fact-checking department, said it was the most "difficult and complicated" story he's ever worked on in his 19 years at The New Yorker. Second place, he said, went to another piece by Mr. Wright, a profile of Ayman al-Zawahiri that came out in 2002, "when we probably knew more about al-Zawahiri than the CIA did."
As recounted in the Haggis piece, in September 2010 the church sent two flacks and four lawyers to the New Yorker offices at 4 Times Square in a grand effort to respond to those questions and to see if they couldn't dissuade the editors from publishing the piece.
The meeting lasted about eight hours. The Scientology team, outfitted in sharp suits, frequently giggled as Mr. Wright defended his sources. The church representatives presented charts that detailed everything they perceived to be wrong with the story, based on what they knew about it from the fact-checking questions. Tommy Davis, the church's lead spokesman at the time, would often interrupt Mr. Wright's references to the church leader, saying, "you mean Mr. Miscavige, Larry, Mr. Miscavige."
"He had a pie chart of the 971 questions we'd sent him," Mr. Wright said, recalling the meeting during a recent interview at the Random House offices. "The pie chart showed that 59 percent of them were false." He let that sink in. "They're questions! How do they fall into the true-false category? It was bizarre to me."
It wasn't a complete wash. The Scientology team brought along 48 binders in bankers boxes, which they left with the journalists, claiming the material within would refute all their false questions. Lined up in a row, they were seven feet long. During a bathroom break shortly after the binders were revealed, New Yorker editor David Remnick pulled Mr. Wright aside. "You know what you got here, you schmuck?" Mr. Remnick said. "You've got a book!"
The meeting at the New Yorker offices would come to represent the church's whole attitude in dealing with Mr. Wright's fact-checking questions—the pull its representatives seemed to feel between knowing what was going to be in a story and their inability to respond to it fully.
Scientology represents a unique test of the fact-checking system, if investigative fact-checking can be seen as a mixture of research and, in Mr. Canby's words, "controlled explosions" that allow the subject to respond, or freak out, before publication. The questions that arose over the course of writing this book, like those concerning physical abuse, often did merit some kind of a response, and the publishers' incentive to keep the church's "explosions" controlled was strong, given Scientology's penchant for lawsuits. These high stakes, though, invariably run up against a lack of access—given Scientology's secrecy and strict PR policy, you might have a better chance of getting quotes from the Taliban. Fact-checking becomes the battlefield upon which the piece is hashed out.
Mr. Wright's main contact for the book was Karin Pouw, who had replaced Tommy Davis as head press officer for the church in the time since Mr. Wright had written the New Yorker story. Initially she told Mr. Wright and his assistant handling the fact-checking for the book, Lauren Wolf, that it would take seven days to respond to each fact-checking question, a rate of just 52 a year. Ms. Wolf eventually sent 160 questions, in a dozen or so emails, doing her best to work with Ms. Pouw's schedule, but the lag time between query and response only increased over the course of the book's writing. Ms. Wolf often wouldn't hear back for weeks at a time.
In an email to The Observer, Ms. Pouw wrote that the church had been forthcoming with Mr. Wright and that her team "answered all of his questions," for the book, though Mr. Wright said he found her far less helpful than Mr. Davis, who seemed to offer more actual responses to fact-checking questions. "Some of them were outright lies and fabrications, in my opinion," Mr. Wright said, "but still, they were responses."
Early on, Ms. Pouw's staff put forth a general policy of not addressing questions unless they knew the sources for them, which Mr. Wright couldn't provide on principle (and also because the church has a record of allegedly harassing those who speak out against it). According to Ms. Pouw, Mr. Wright once wrote her an email that said, "It seems that the only thing you're really interested in is getting a list of my sources. You can have that as soon as the book is published, not before."
Consequently, Mr. Wright said, the responses they did receive were often confusing, or not substantive.
"For instance," he said at Random House, "we asked about some moveable text in L. Ron Hubbard's Dianetics. We were trying to figure out which was the authoritative version, because in this edition it says this, but in this edition it doesn't say that. Or in this edition it's here rather than here." He turned to Ms. Wolf, who sat in on the interview. "What was the response to that one?"
Ms. Wolf glanced at the ceiling. "They asked us if we were accusing them of messing with L. Ron Hubbard's work, basically," she said.
"Which they were!" Mr. Wright said. "But we just wanted—there was no hostile intent, we just wanted to footnote something and asked how we should do that."
"Literally," Ms. Wolf said, "'What page number should we use?'"
They'd also quibble over semantics. Ms. Wolf soon learned not to include any clauses in her questions, to keep things as clear as possible. At the New Yorker meeting, Mr. Davis had found fault with Mr. Wright's referring to something that had happened "recently," when in fact it had happened two weeks prior.
The church responded more helpfully to questions about L. Ron Hubbard than it did about David Miscavige, Mr. Wright said. The section concerning the modern church has asterisks every 20 pages or so with a statement at the bottom of the page asserting that whatever is being described never happened. For the first half, about Hubbard's life, the church seems to have been much more cooperative, and even confirmed some elements of the church that may seem unsavory to those outside it, like "overboarding," a religious practice that is exactly what it sounds like—Hubbard came up with the idea in order to punish people during a period when the church's top members lived at sea.
Mr. Wright worked with whatever he received from the church's press officers. The cache of binders wasn't packed with guarded Scientology secrets, but it was still useful to him as a resource about the life of L. Ron Hubbard, the topic on which he expanded his article most significantly for the book. "It led me in other directions," Mr. Wright said, "because I got into the church's thinking."
One essential document came out of that meeting at 4 Times Square, a "Notice of Separation from the U.S. Naval Service" for Hubbard, provided by the church, that offers an impressive war record. Mr. Wright managed to find another copy of this document through his own research, one that shows a less storied Naval career. His attitude throughout the writing seemed to be that every opening the church representatives offered was an opportunity.
Even the church's evasiveness was helpful in its own way. Mr. Wright said he asked questions relating to alleged physical abuse by Mr. Miscavige. "I think it's very telling, when you ask direct questions like that" and there's no response, Mr. Wright said, adding that "at the very least, they could have denied them."
Many of their responses instead included a deluge of information about new churches that have opened around the world, similar to the advertorial that recently ran on The Atlantic's website.
"It's always the same," said Tony Ortega, the former editor of The Village Voice, who has been reporting on the church since 1995 and is at work on his own book about Scientology. "That's why I don't really worry about it too much. I see reporters all the time dutifully ask them for a comment, as they should, and the church always puts out the same exact comment over and over and over. You can write it yourself. One: everyone's lying about us. Two: no one's reporting about our fantastic expansion. That's it. That's all they ever say to anybody."
Before publication, anyway. Ms. Pouw, in an e-mail to The Observer, called Mr. Wright's fact-checking "shabby," and gave a long list of denials. She called one of his sources, used for a single anecdote in the book, "a self-admitted inveterate liar," and picked away at some of the book's details, e.g.:
Mr. Wright claims that the Church of Scientology owns a bank and schools in Clearwater, Florida. We don't and never have. Checking public records or a simple call to bank regulators would have confirmed that we don't own a bank, nor are we the landlord to any bank nor do we own any parcels of land on which a bank sits. We purchased an empty building in Florida that prior to 1975 housed a bank, but it hasn't been a bank in 37 years and never housed bank during the entire time we have owned it.
(In the book, it's actually only referred to as a "bank building.")
Mr. Ortega said he's seen the church's tactics for dealing with the media change over the years. In the '90s, he said, it seemed to want to court editors and writers as a way of trying to win positive press. He even once had lunch with Ms. Pouw at the church's Celebrity Centre in Hollywood. Then in the 2000s, he said, it shifted to a model in which it refuted everything said about it, a period Mr. Ortega says he most associates with Mr. Davis. When asked about whether the church closes off its members from their more skeptical relatives, Mr. Davis told CNN anchor John Roberts in 2008 that the church had no policy of "disconnection." This was seen as a bold claim, since many family members who have been labeled heretics by the church can testify that they're no longer allowed to speak with adherent kin. The reporter Joe Childs, who with his colleague Thomas C. Tobin produced the landmark Truth Rundown series in The St. Petersburg Times (now the Tampa Bay Times) about allegations of abuse by Mr. Miscavige, told The Observer that he had a good working relationship with Mr. Davis, though Mr. Davis's response to that series was to round up a number of Scientologists who swore up and down that it was all false.
Mr. Ortega said that, like Mr. Wright, he doesn't hear much from the church these days. His last contact with Ms. Pouw was over a widely distributed anti-Scientology e-mail sent by Debbie Cook, a former Scientology executive, on New Year's Eve 2011. Mr. Childs said he still receives comments from Ms. Pouw, though the nature of their relationship is different because his paper is local.
It's not as though the church disregards its media profile. The spokesperson job has been a historically difficult role. One of the church's first major whistle-blowers was Robert Vaughn Young, who worked as the church spokesman under Hubbard. There's a YouTube video in which Marty Rathbun and Mike Rinder, two former spokesmen for the church, describe sitting in on speakerphone interviews in which Mr. Miscavige was in the room but refused to speak to the reporters, instead writing his responses on a legal pad that they had to read verbatim. Both have now left the church. Mr. Davis has at least relinquished his position as spokesman, if he hasn't left the church entirely.
Fact-checking in particular seems to have become a fixation for the church. After the New Yorker story ran, an issue of the Scientologist magazine Freedom ran an issue dedicated to smearing Mr. Haggis, and the article. A copy arrived, via courier, at Mr. Wright's house in Austin, Texas. Clipped to the front page was a type-written note that presented to Mr. Wright "your personal FACT-CHECKED copy."
dduray@observer.com
Update, Jan. 29: An earlier version of this post misstated the resignation date of Debbie Cook. We've also clarified Mr. Davis's current status with the church