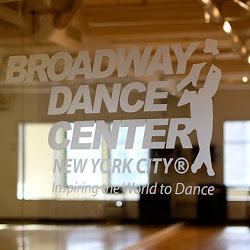 Earlier this week, parents and students of the renowned Broadway Dance Center, located at 322 West 45th Street, were up in arms after learning that as many as three sex offenders were registered as living at a homeless shelter just across the street.
A spokesperson for the Department of Homeless Services informed The Observer, however, that two of the three men are not actually living at this address. The same spokesperson was "unable to confirm or deny" the whereabouts of the third.
But the story doesn't start there. The Aladdin, a shelter at 317 West 45th Street, has been a problematic facility on the block for about 10 years now. And according to John Fisher, co-chair of the West 45th Street Block Association for the stretch between Eighth and Ninth Avenues, the dance center has known about the security issues associated with the Aladdin's presence for "quite some time."
"It's a poorly managed place," said Mr. Fisher about the Aladdin. "We're at the dividing line between two precincts who point fingers at each other," causing a situation in which each one abdicates responsibility to the other.
Although the lack of regulation at the Aladdin has previously come under media scrutiny, this particular shelter is not the residence for creepy old men that it is often made out to be. It is not a home for single adult men, but for adult couples—residents who are down on their luck living with their domestic partners.
"Broadway Dance Center has been on West 45th Street for six years providing top-quality dance instruction to children, teens and dancers of all ages," said B.D.C.'s executive director Diane King in an email. "During that time, our studio has not had any incident involving residents of The Aladdin."
Francesca Cecala, a 22-year old student at B.D.C., who at one point was attending hip-hop and contemporary classes at the school as often as five times a week, was shocked to learn that people with criminal records were residing so close by.
"It does make me a little nervous," said Ms. Cecala. "A lot of times I would be there as late as 10:30, 11 at night."
But Ms. Cecala has been attending classes at the facility for over three years now, and she admitted that she has never personally experienced problems in the area.
The folks at the Aladdin have not responded to press inquiries, but Heather Janik, press secretary of D.H.S., left us with this statement:
"Pursuant to court orders, Homeless Services is under legal mandate to provide shelter to all homeless individuals or eligible families regardless of their criminal background, including sex offender status."