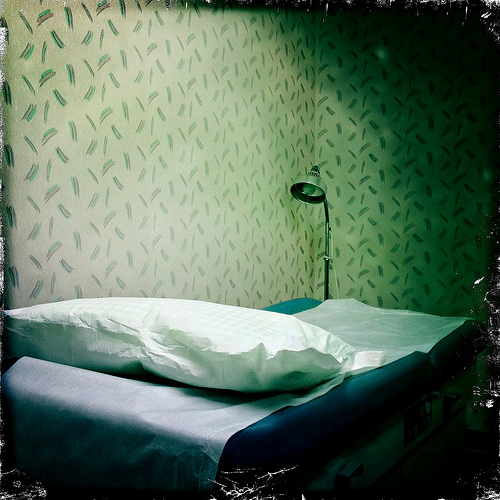 As much as we can accomplish over the Internet these days, sometimes there's just no substitute for IRL. Case in point: That mysterious rash that won't disappear no matter how much lotion you apply.
A study released today by the Pew Internet & American Life Project says that while 59 percent of Americans have looked online for some sort of health information, only 35 percent have turned to the Internet with the specific aim of diagnosing themselves or someone else online. A mere third! That seems a little low, no?
Almost half of the self-diagnosers (46 percent) were alarmed enough by what they found to proceed to a doctor afterward; 41 percent say their theory was confirmed. No word on what percentage of medical professionals are sick and tired of hearing "but I read on the Internet that…"
"Online health information is available day or night, at no cost, and the internet has become a de facto second opinion for many people," said the report's lead author Susannah Fox in a statement released with the report. She added, "The internet is just one piece of the puzzle. Clinicians are still central."
This is confirmed by another set of numbers: Respondents reported that, when they'd faced serious health scares in the past, it took a little more than Wikipedia to handle it: 70 percent got information, care or support from a doctor or another healthcare pro, while 60 percent got information or support from friends and family. Most of that happened offline.
There was little difference between the insured and uninsured, with "women, people with higher incomes & education, and adults ages 18-49" most likely to turn to Doctor Google. And make no mistake, it is Doctor Google they're turning to. 77 percent of those surveyed said they start at a search engine. Only 13 percent start at health websites like Web MD.
Unfortunately for anyone who'd like to monetize this thirst for information: A quarter of searchers have hit a paywall, but 2 percent of them actually coughed up the cash to get whatever was behind it. Sorry, media entrepreneurs.