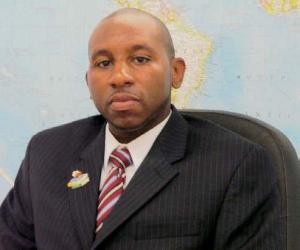 The February 19 special election to replace Councilman James Sanders continues to heat up, and one of the candidates, Donovan Richards, scored the influential endorsement of the labor-backed Working Families Party.
"A district that's still badly damaged by Hurricane Sandy needs a champion for working families like Donovan Richards," said Bill Lipton, the WFP's deputy director in a statement, referencing the extensive devastation that occurred along the southeastern Queens coastline. "Donovan has fought gun violence and protected libraries, schools and hospitals from cuts and closure. He'll be a tremendous addition to the City Council."
Mr. Richards, the chief of staff to Mr. Sanders when he was in the Council, might be considered the front-runner in the crowded field that also includes former State Senate staffer Selvena Brooks, attorney Jacques Leandre, Community Board 8 District Manager Marie Adam-Ovide and Pesach Osina, who works in Assemblyman Phil Goldfeder's office, as well as community activists Mike Duncan and Earnest Flowers.
In addition to at least one of the WFP's member unions, Mr. Richards also has Mr. Sanders's endorsement, all of which will probably boost him in what is almost certainly destined to be a low-turnout affair. The district was vacated when Mr. Sanders won election to the State Senate last fall.