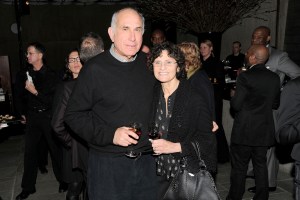 As the Rema Hort Mann Foundation plans to expand its grant-making programs to Los Angeles, it has announced the winners of its annual grants to New York emerging artists. The full list follows below.
Njideka Akunyili
Korakrit Arunanondchai
Ian Cheng
Van Hanos
Bea Parsons
Jory Rabinovitz
Reka Reisinger
Naama Tsabar
Those eight winners will each receive an unrestricted grant of $10,000. Their selection will be formally announced next week, Tuesday, Jan. 15, at La Mama Galleria in the East Village, during an evening event that includes a panel discussion about gender inequality in the art market with artists Janine Antoni, Jennifer Dalton, Alexandra Grant and Linda Sormin. The foundation's director, Quang Bao, will moderate. Work by the grantees will also be on view at the space.
The jury for this year's round of awards was comprised of High Line Art's curator and director, Cecilia Alemani, SculptureCenter's curator, Ruba Katrib, the Kitchen's assistant curator, Lumi Tan, painter and Yale University School of Art professor David Humphrey and art collector Susan Hort, who cofounded the foundation with her husband, Michael.
Meanwhile, the foundation is preparing to announce a slate of eight grantees from L.A. at the Art Los Angeles Contemporary art fair on Jan. 25. It's the first time the foundation will present awards focused specifically on artists in L.A.
Mr. Bao told Gallerist that he and the Horts had spent the past few years deciding how best to assist artists in L.A. "We tried to figure out what we could do in that ecology, and we got completely lost because it's just so big," he said. "The answer was to find the individual artists through that ecology." The group has worked with about 40 denizens of the city's art world to nominate artists for the L.A. grants.
Congratulations to the grantees!