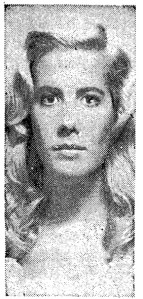 Former New York Mayor Ed Koch has had an influence in Hollywood as well as the Big Apple. Before coming to City Hall, Mr. Koch spent eight years in the House of Representatives. One of his staffers was Nikki Finke, who went on to become one of the most influential and feared reporters in the entertainment industry and, according to Ms. Finke, her time working with the future mayor in Congress helped inspire her to become a journalist. 
Politicker spoke to Mr. Koch yesterday about the upcoming release of Koch, a documentary about his career that hits theaters February 1. During the interview, we asked him if he recalled working with Ms. Finke.
"I remember her," he said.
However, Mr. Koch was not aware his former staffer had gone on to become a big name in Hollywood.
"I didn't know, I mean I think she went to a magazine when she left us," he said. "Isn't that nice."
We also filled Mr. Koch in on some other aspects of Ms. Finke's career including that she has a reputation for being rather reclusive and has rarely been photographed.
"A recluse?! She was a very pretty woman," he said with audible surprise. "I don't remember other than that. She was very nice, but nothing special."
In Hollywood, Ms. Finke is known for aggressively responding to those who cross her or get in the way of her constant stream of scoops. Mr. Koch said he had no way of knowing whether not Ms. Finke displayed the same toughness as a young woman.
"She may have been tough, but she was an intern or a–she was not a major figure in my office where she could be tough," he explained.
Ms. Finke told us she was "shocked" Mr. Koch remembered her.
"I'm just very flattered that he even remembers me," she said, adding, "He was an incredibly sweet man."
According to Ms. Finke, working in Mr. Koch's Washington office was her "first job out of college."
"I was just out of Wellesley, I was an ex-debutante. I was a very different person in those days than I am now, I was very sweet, I really was," said Ms. Finke. "It was so exciting. I had my own parking space. … He had great offices. … It was very exciting, you know, and every now and then, somebody would ask you to go to the House dining room. I mean, it was really exciting and you felt like, 'Oh my god.'"
Ms. Finke believes Mr. Koch's aides may have hired her because he was hoping to secure donations from her family. If this was indeed the reason behind Ms. Finke's hiring, it was misguided since Mr. Koch's Democratic politics were not a fit with her parents.
"I was always a knee-jerk liberal. But here's the funny part, this is the money quote, I think they hired me thinking that maybe my family would give him money," Ms. Finke said. "They didn't realize, nobody asked me, my parents were Republicans."
Though Mr. Koch remembered Ms. Finke, he got one detail wrong–she wasn't an intern. A 1974 New York Times engagement notice for Ms. Finke referred to her as a "staff assistant" in Mr. Koch's office.
"I was a staffer, probaly the lowest level staffer in the entire thing," she recalled. "I wasn't a receptionist, I would sort of like do anything. I had been editor-in-chief of the college newspaper of Wellesley and I think what they thought was when they hired me that I could help them with press releases, because he really cared about the press, and I could do a little bit of baby legislative stuff."
Working on Mr. Koch's communications team helped Ms. Finke decide to aim for a career in media rather than politics. She said seeing the power reporters wielded in Washington was "absolutely" a big part of what inspired her to be a professional journalist.
"At that point, I wanted a career in politics. I was a political science major and I wasn't really thinking about journalism, but when I saw the way Ed and his staff would genuflect to journalists, I went, 'Oh, I want to do that,'" Ms. Finke explained. "You know, the minute a journalist called him, he jumped on the phone."
After her time on Mr. Koch's staff, Ms. Finke took a job with the Associated Press. However, she wasn't done with Mr. Koch and his team.
When Mr. Koch first ran for mayor in 1977, Ms. Finke said she was working on the A.P.'s foreign desk in New York. Based on her experience in Mr. Koch's office her bosses there decided to have her cover his campaign. This apparently allowed her to accomplish her goal of commanding respect and attention.
"There was a lot nervousness inside the campaign over 'What did I know when?'" she said with a laugh. "His staff was, like, terrified. That was very funny."