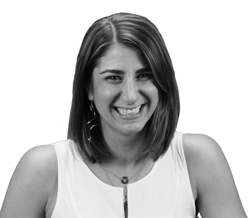 Conventional wisdom has it that ecommerce companies are losing favor almost as quickly as Series A rounds and that New York City investors weigh too heavily toward early stage startups. So we were surprised to hear that Lightbank, a Chicago-based venture capital firm, is eager to buck all three trends.
"Oh god, so I'm a rebel?" Lightbank principal Vicki Levine told Betabeat over the phone. Ms. Levine will be heading up a new office the firm is opening in the Flatiron District in order to invest in Series A rounds of East Coast startups in ecommerce, as well as health and media.
"There's just a ton of stuff going on in New York, so we wanted to have a team on the ground to get embedded in the community, get to know the community, and start investing more," she said, noting political support for the startup sector, as well as the preponderance of hackathons, coworking spaces, and accelerators.
Lightbank was launched by Groupon cofounders Eric Lefkofsky and Brad Keywell who made headlines when they used a funding round to cash out shares worth $451 million, funneling that back into Lightbank. (Mr. Lefkofsky, a dotcom veteran, has sold shares early in previous companies as well.) Ms. Levine said Mr. Lefkofsky and Mr. Keywell are the primary limited partners of the fund: "It's Eric's and Brad's money, so we're able to invest in what we like and feel much closer to the businesses because it's our money rather than LP's money." The firm's partners and principals, some of whom are already doing deals in the area, will also be actively involved in the New York office.
Twenty percent of the firm's portfolio is already in New York City startups, including OnSwipe, Contently, Centzy, Bevel, and Ovuline.
Ms. Levine didn't seem bothered by the beating ecommerce investments have been taking in the press. "The thing about ecommerce is these companies sell products and they make money. It's very cut and dry," she said. "If we look at commerce in general, it's a huge market and you look at the disparity between offline to online and then you actually see the effect of mobile. So it's not ecommerce, it's mobile commerce. I still think that there is a lot of opportunity there. We do it a little more systematically in the sense of looking at different verticals within commerce and saying which one makes sense," she added, pointing to Frank & Oak, an online shop for men.
Lightbank looks at factors like what percentage of a niche is offline versus online and what large incumbents are doing in a space to find promising investments. "Commerce is here to stay. It's a transactional model and the prospects are very easy to get your head around, so I don't think we'll be changing that at all," she said.
Mr. Lefkofsky expressed similar faith in a recent blogpost. After hearing "a well known New York investor" say that their firm rules out ecommerce investments, he questioned Lightbank's strategy, "But that was only for a nanosecond."
As for the notion that New York's Series A market is already crowded, Ms. Levine pegged that more to the seed and angel stage and the shifting definition of Series A. Nowadays a $750,000 to $1.5 million is considered seed stage, but startups trying to raise $3 million to $5 million, "that's where we're seeing fewer investors," and that's where Lightbank will put its focus, she said. "There's a lot of angel money still, but then getting to that next point is probably harder because people are really looking at the metrics of the business."
With that, Ms. Levine, who has been based out in San Francisco, got off the phone to prepare for a cross-country trip to New York to spare her dog a plane ride. "She's now 12 and needs to be close to people. The thought of putting her on an airplane just sounds so sad."