If your nation's upper echelon of bitchy, class-conscious teens has yet to get its televised dues, then have no fear–Gossip Girl is coming to a country near you. Probably.
Following hot on the heels of last year's announcement that China was to get its very own version of the hit Warner Brothers show–tentatively titled, China Girl–Mexico has upped the ante with the announcement of the forthcoming Gossip Girl: Acapulco, produced by Warner Brothers International.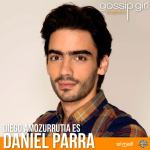 Today on their Facebook page they debuted the cast, featuring a bunch of dead-ringers for the original gang (although with Dan rockin' an extra dose of uni-brow). The lineup features Sofía Sisniega as Sofía López-Haro (aka the hispanified Serena Van Der Woodsen) whose previous work includes playing "20 year-old Bombshell" in the Mel Gibson train-wreck Get the Gringo, and, well, a bunch of other people you definitely won't have heard of. But boy do they look good!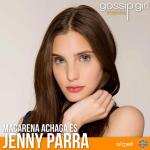 Unlike China Girl or the Turkish GG inspired Küçük Sırlar (Little Lies), Gossip Girl Acapulco seems like the most direct takeoff of the beloved original, and those of us still mourning its demise can't wait to see a re-imagined version of all our favorite masquerade ball hijinks, coupled with deliciously cheesy melodrama that Latin television does best.
And what of the location? You may know Acapulco as the beachy jet-setters paradise and hip vacation spot for Mexico's moneyed elites, or as the place where they just can't stop finding decapitated bodies.
Let's hope this new round of Gossip Girl only sees Blair losing her virginity, and, not, on top of it, her head.