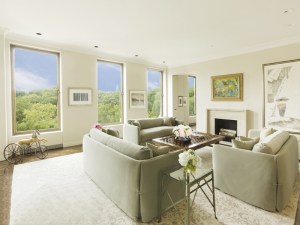 It was only a matter of time before Alfonso de Angoitia Noriega, the director and executive V.P. of Grupo Televisa, S.A. got word of the Manhattan trophy craze. Mr. Noriega is at the helm the largest media company in the Spanish speaking world, so we assume that he's plugged in, turned on and otherwise well informed when it comes to global trends.
Besides, who with $16.5 million to spare could resist a grand 10-room corner apartment in the storied 1030 Fifth Avenue? City records show that Mr. Noriega and wife Maria de la Concepcion de Angoita Legorreta paid full ask for the co-op. The apartment has been listed with Sotheby's broker Serena Boardman since August.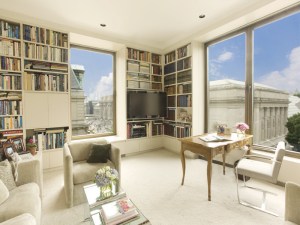 It's been a year of transition for the building's hallowed halls. Before Laurie Rudey (wife of timber tycoon John M. Rudey) decided to sell the apartment, George Blumenthal offloaded his full-floor six-bedroom for $31.5 million and Thomas and Diana Smith plunked down $15.5 million for the unit right above the de Angoitias.
Overlooking the Metropolitan Museum and the Park, the media mogul's new apartment boasts such impressive vistas that he won't need to switch on the TV for entertainment. What's more, those big beautiful windows were the subject of a lawsuit in the early 1990s. The Rudeys sued the Landmarks Preservation Commission for the right to keep their new aluminum windows, which they argued should have been grandfathered into the historic district.
The best feature of all is that the apartment is located right nearby fellow Mexican media and telecommunications mogul Carlos Slim's place—the Duke Semans mansion. Mr. Slim's mansion, which he paid $44 million for in 2010, is quite a bit fancier (and is said to be last private mansion on Fifth Avenue). Something to aspire to? Besides total market domination, that is.
kvelsey@observer.com