Morning News Digest: January 28, 2013
By Matthew Arco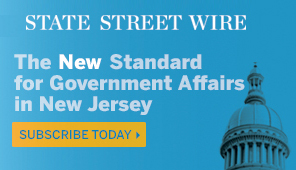 Passaic GOP Chair Traier tells members he felt he did not belong in the party last year
Acknowledging disappointment with his national party, Passaic County GOP Chairman John Traier appealed to a sense of tolerance in his opening remarks this morning at the Passaic County Republican Committee candidates' screening in Wayne.
Traier said he worked for Republican presidential candidate Mitt Romney but did not feel accepted in the GOP last year. (Pizarro/PolitickerNJ)
Ras Speaks: 'The governor can be brash and loud…yet when I'm passionate, I'm a thug'
Newark South Ward Councilman Ras Baraka said he's tired of staring down the image of himself as a political bandido more capable of wielding a bullhorn than executive power.
"The governor can be brash and loud and that's strong leadership," Baraka said, "and yet when I'm passionate and assertive, I'm a thug. People need to be careful of dressing me up in that. (Pizarro/PolitickerNJ)
http://www.politickernj.com/62636/ras-speaks-governor-can-be-brash-and-loudyet-when-im-passionate-im-thug
The early competitors on the GOP side in Passaic
The following people screened at today's Passaic County GOP event at the Grand Chalet in Wayne: (Pizarro/PolitickerNJ)
http://www.politickernj.com/62631/early-competitors-gop-side-passaic
Ocean County Dems back Buono for governor
Ocean County Democrats this morning declared their support of Sen. Barbara Buono (D-18) for Governor at their County Committee meeting and Celebration Breakfast in Toms River.
"As a former Budget chair, Barbara Buono has the experience to turn New Jersey's economy around, while protecting investments we need in education and infrastructure. New Jersey, it's time to fix the New Jersey economy and rebuild," said County Chairman Wyatt Earp. "We have the opportunity to elect the first Democratic woman governor in the history of New Jersey. We here in Ocean County look forward to working hard for her, not just now, but also going forward. (Pizarro/PolitickerNJ)
http://www.politickernj.com/62629/ocean-county-dems-back-buono-governor
WINNERS and LOSERS: Week of The Decision, Part II
N
J medical community tepid on Medicaid expansion
TRENTON, N.J. (AP) — Advocates for the poor are making their case that New Jersey should expand the ranks of people eligible for Medicaid in what could be the next big decision on how the federal health insurance overhaul plays out in New Jersey.
They say it will save state taxpayers money and give far more low-income people health coverage. But doctors are apprehensive, and hospitals are not pushing hard for the change, which some anti-big government groups oppose deeply. (Mulvihill/AP)
http://www.northjersey.com/news/national/NJ_medical_community_tepid_on_Medicaid_expansion.html
Christie's battle against housing council goes before high court today
Governor Christie's long and contentious battle to weaken New Jersey's strict affordable housing requirements will reach a crucial moment today when the state Supreme Court considers whether to allow him to unilaterally abolish the agency that enforces housing rules.
Not only do advocates fear Christie will use the opportunity to undermine rules that require towns to build housing for low-income residents, they say it would set a dangerous precedent and give New Jersey's governor, viewed as one of the most powerful in the country, even more control over state government.
http://www.northjersey.com/news/state/Christies_battle_against_housing_council_goes_before_high_court_today.html
Christie quietly takes on lottery
TRENTON – Gov. Christie hasn't held a news conference about it, and his treasurer has refused to testify on it. But the Republican governor is close to privatizing the bulk of a $2.8 billion New Jersey institution.
Following a national trend already under way in Pennsylvania, Christie is negotiating a 15-year contract with a company to operate the state lottery in an effort to increase sales, thereby building more revenue for schools and state institutions. (Katz/Inquirer)
http://www.philly.com/philly/news/politics/nj/20130128_Christie_quietly_takes_on_lottery.html
Sen. Robert Menendez is about to assume a more powerful role in Washington
WASHINGTON – New Jersey Sen. Bob Menendez took a seat at the head of the dais and looked down toward John Kerry, a towering figure in American politics.
"Yours is a big chair to fill," Menendez said.
He meant it as praise, but Menendez's words Thursday also foreshadow the challenge and opportunity awaiting the fast-rising Democrat as he prepares to assume a larger role in Washington and, perhaps, on the world stage. (Tamari/Inquirer)
http://www.philly.com/philly/news/politics/congressional/20130127_Sen__Robert_Menendez_is_about_to_assume_a_more_powerful_role_in_Washington.html
Many at Shore will be forced to raise their homes to protect against future storms
Large numbers of homeowners along the Jersey Shore will in effect be forced to raise their homes to protect against future storms after Gov. Christie announced Thursday that the state would adopt the Federal Emergency Management Agency's new floodplain maps.
Those whose houses were damaged in Hurricane Sandy have been struggling to figure out how to rebuild, if they can at all, since the release early last month of the new flood maps. (Osborne/Inquirer)
www.philly.com/philly/news/politics/20130125_Many_at_Shore_will_be_forced_to_raise_their_homes_to_protect_against_future_storms.html
Booker turns to an adviser having experience … with Lautenberg
Not long after Cory Booker announced he had his eye on the U.S. Senate seat held by the Frank Lautenberg, the Newark mayor hired a finance director for the 2014 campaign. Someone with experience.
What kind of experience? Well, The Auditor is told the woman Booker turned to last week was Samantha Maltzman — one of the state's top fundraisers — who happened to be Lautenberg's finance director in 2008. (Star-Ledger)
http://blog.nj.com/njv_auditor/2013/01/post_8.html#incart_river
Judicial vacancies in Essex County hit record high but senators say nominations are near
NEWARK — With two judges retiring from the Essex County bench this winter, the state's busiest courthouse will have a record-high number of vacancies, straining an already strapped judiciary — but two state senators say help is on the way.
Essex County's vacancies will rise to 18 out of a full complement of 56 on Feb. 1. Judge Rachel Davidson retired Jan. 11 and Judge Denise Cobham will retire Feb. 1. Davidson, a graduate of Columbia University School of Law, sat on the Superior Court for 13 years hearing cases in the family, civil and the criminal divisions. Cobham, a graduate of Rutgers School of Law-Newark and former deputy public defender, will retire after five years on the bench. (Terruso/Star-Ledger)
http://www.nj.com/essex/index.ssf/2013/01/judge_vacancies_in_essex_count.html#incart_river
Lawsuit alleges N.J. State Police commended trooper in 'Death Race 2012,' then covered it up
TRENTON — Top brass at the State Police signed off on a memo commending a trooper for a job well-done in an unauthorized, high-speed escort of sports cars last year, and then tried to cover it up after the escort was exposed and the trooper was suspended, a new lawsuit alleges.
On March 30, two troopers led dozens of sports cars at speeds in excess of 100 mph along state highways to Atlantic City. No action was taken against them until they were suspended without pay by the State Police on April 24, a day after The Star-Ledger first disclosed details of the event. (Baxter/Star-Ledger)
http://www.nj.com/politics/index.ssf/2013/01/lawsuit_alleges_nj_state_polic_1.html#incart_river
N.J. Democrats fear Christie landslide could sweep away legislature
TRENTON — With Gov. Chris Christie's popularity showing no signs of declining, New Jersey Democrats are worrying about more than just their odds of defeating the popular Republican.
Sensing the potential for a blowout at the top of the ticket in November, Democrats want to do all they can to minimize the damage lower on the ballot by retaining majorities in the state Senate and Assembly as well as protecting freeholder and council candidates. (Friedman/Star-Ledger)
http://www.nj.com/politics/index.ssf/2013/01/nj_democrats_fear_christie_lan.html#incart_river
Decision time on minimum wage bill
TRENTON — Gov. Chris Christie is getting plenty of unsolicited advice on how to handle minimum wage and Internet gambling bills he's due to take action on.
Democrats in the Legislature overcame Republican opposition to pass a measure raising the state's minimum wage from $7.25 per hour to $8.50 with future indexing. Christie must decide on signing the bill or vetoing it this week. The Republican governor could also issue a conditional veto, calling for a smaller hike or staged increases, options he's favored in past comments. But bill advocates generally don't want a compromise. (Jordan/APP)
http://www.app.com/article/20130127/NJNEWS11/301270045/Decision-time-minimum-wage-bill?nclick_check=1
New N.J. laws from last session at a 168-year low
TRENTON — Not in nearly 170 years, and perhaps far longer, have fewer laws been enacted in New Jersey than the 80 bills signed by Gov. Chris Christie in the last legislative session.
To some, that's a badge of honor — a sign of Trenton being turned upside down, even the imprint of a conservative governor. (Symons/APP)
http://www.app.com/article/20130126/NJNEWS1002/301260106/New-N-J-laws-from-last-session-168-year-low
politickernj.com/freetrial
politickernj.com/wire/daily-schedule
From the back room
Gill to co-headline fundraiser for Buono next month
The Women's Political Caucus of New Jersey (WPCNJ) Political Action Committee, state Sen. Joseph Vitale (D-19) and Essex County Freeholder Brendan Gill will co-headline a South Orange fundraiser next month for Democratic Party gubernatorial candidate state Sen. Barbara Buono (D-18).
The WPCNJ and Vitale have already gotten publicly out in front for Buono. (PoitickerNJ)
http://www.politickernj.com/back_room/gill-co-headline-fundraiser-buono-next-month
At Passaic GOP screening, no velvet gloves and cape, but…
Some Passaic County Republicans hoped they might be surprised by Jerry Speziale walking through the front door of the Grande Chalet in Wayne this morning.
County GOP Chairman John Traier is conducting his screening of candidates for county office, including freeholder and sheriff. (Pizarro/PolitickerNJ)
http://www.politickernj.com/back_room/passaic-gop-screening-no-velvet-gloves-and-cape
Opinion
Stile: Morris Plains GOP assemblyman touted for U.S. Senate run in 2014
Assemblyman Jay Webber of Morris Plains, who served as the Republican State Committee chairman during Governor Christie's 2009 campaign, is being touted as a possible U.S. Senate candidate for 2014.
The possibility of the conservative, Harvard Law School grad as a "center-right" candidate was bandied about at the recent meeting of the Tuesday Group, an informal gathering of conservative officials and activists that has been meeting each month at the Empire Diner in Parsippany since 2002, according to one of the participants. (Stile/The Record)
http://www.northjersey.com/news/opinions/188528111_Stile__Morris_Plains_GOP_assemblyman_touted_for_U_S__Senate_run_in_2014_lawmaker_seen_as_GOP_possible_for_U_S__Senate.html
Uphill slog for Democrats in November
With former Gov. Dick Codey's decision to stay out of the 2013 gubernatorial race, state Sen. Barbara Buono is one step closer to clear sailing for the Democratic nomination.
Newark Mayor Cory Booker walked away from a race against Republican Gov. Chris Christie. State Senate President Steve Sweeney remains on the sidelines for now, but time is getting short. (APP)
http://www.app.com/article/20130127/NJOPINION03/301270020/Uphill-slog-Democrats-November