Morning News Digest: January 14, 2013
By Matthew Arco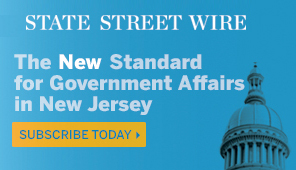 Winners and Losers: Week of Jan. 7th
A State of the State sufficiently devoid of substance on issues unrelated to Hurricane Sandy and the divine subject of bipartisanship brought forth a hail of friendly media coverage for Gov. Chris Christie.
Then there were those polls… (PolitickerNJ)
http://www.politickernj.com/62277/winners-and-losers-week-jan-7th
JC mayoral candidate Fulop opens his campaign headquarters
More than 300 volunteers and supporters crowded into a formerly vacant building on John F. Kennedy Boulevard today to mark the opening of Jersey City mayoral candidate Steve Fulop's new campaign headquarters.
According to campaign spokesman Bruno Tedeschi, the building at 2175 Kennedy Blvd. will serve as campaign central for the next four months for Fulop and his running mates, who were introduced for the first time today as a team. (PolitickerNJ)
http://www.politickernj.com/62285/jc-mayoral-candidate-fulop-opens-his-campaign-headquarters
Quigley formally endorses Healy for mayor
Former Assemblywoman Joan Quigley (D-32) today endorsed Jersey City Mayor Jerry Healy for re-election in the May contest.
Team Healy worked to get Quigley on the ticket but the assemblywoman didn't want to run this year. (Pizarro/PolitickerNJ)
http://www.politickernj.com/62282/quigley-formally-endorses-healy-mayor
Gun bill triggers statehouse showdown between Jimenez and McHose
It's the urban Palisades against the Mountain Man Appalachian foothills.
Gun control legislation dropped this week by Assemblywoman Angelica Jimenez (D-32) just set up a high noon Statehouse showdown with Jimenez's GOP rival on the far west side of the state. (Pizarro/PolitickerNJ)
http://www.politickernj.com/62280/gun-bill-triggers-statehouse-showdown-between-jimenez-and-mchose
Andrew Cuomo, Chris Christie's odd-couple friendship
There may come a time when Chris Christie and Andrew Cuomo, two supremely ambitious pols and potential rivals in the 2016 presidential cycle, need some distance. But that moment won't arrive anytime soon.
Instead of jockeying for advantage, the two Northeastern governors — the Republican from blue-state New Jersey and the Democrat from bluer-state New York — have developed an unexpectedly warm working relationship over the past 18 months, marked by occasional dinners and more frequent cell phone contact, aides say. Not coincidentally, both also enjoy approval ratings at the 70-percent level, a novel, post-Hurricane Sandy occurrence for Christie and a nearly two-year constant for Cuomo. (Haberman/POLITICO)
http://www.politico.com/story/2013/01/andrew-cuomo-chris-christie-86093.html
N.J. faces $2B budget shortfall, but Christie holds out hope
With six months left in the fiscal year, New Jersey needs a nearly 12 percent growth spurt in tax collections to stave off possible cuts in education aid, property tax relief or the public employee pension fund.
But that kind of economic growth hasn't been seen in eight years, according to an analysis by The Record. And it happened then only because borrowing gimmicks and a host of tax increases by Gov. James McGreevey generated a huge revenue spike. (Reitmeyer/The Record)
http://www.northjersey.com/news/state/budget/NJ_faces_2B_budget_shortfall_but_Christie_holds_out_hope.html
N.J. shore towns race the clock for summer revenue
Picture the Jersey Shore postcard without its boardwalks and amusements, all iconic emblems of summertime.
When superstorm Sandy swept away or damaged much of the Shore's attractions, it also blew a massive hole in the state's economy, which relies on Shore tourism to produce $16 billion a year — not counting Atlantic City's casinos — or 3.4 percent of the state economy. (Fletcher/The Record)
http://www.northjersey.com/news/186659441_Shore_damage_blew_hole_in_state_economy.html
Booker: Speculation about a Senate run 'premature'
NEWARK — Newark Mayor Cory Booker says it's "premature" to say he'll run for a U.S. Senate seat next year.
Speaking Sunday on NBC's "Meet the Press, Booker confirmed he has filed paperwork with the Federal Election Commission that allows him to raise money for a Senate campaign. But he told show host David Gregory the filing was a procedural step that had to be done so he could legally explore the possibility of running. (AP)
http://www.northjersey.com/news/Booker_Premature_to_say_Ill_run_for_US_Senate_.html
Popular South Jersey Democrat could be next Assembly Speaker
John Burzichelli and his girlfriend were on their way home to Paulsboro one night several years ago when they saw the flashing lights of a police cruiser approaching in the rear-view mirror.
It wasn't how Burzichelli was driving that caught the officer's attention. It was what he was driving: a 1950s-era fire truck emblazoned with the name of its former owner, Trenton Psychiatric Hospital. (Renshaw/Star-Ledger)
http://www.nj.com/news/index.ssf/2013/01/popular_south_jersey_democrat.html#incart_river
Politically connected Florida firm gets Sandy cleanup contract
Even before Hurricane Sandy struck, the Christie administration was fast-tracking a no-bid contract that could pay a politically connected company up to $100 million to clean up the wreckage left by natural disasters in New Jersey.
The company, Florida-based AshBritt, has made billions of dollars by persuading states to sign lucrative "disaster recovery" deals that allow it unequaled access to local officials in a crisis. Along the way, the company has forged strong relationships with politicians, including former governors Jeb Bush and Haley Barbour. (Renshaw/Star-Ledger)
http://www.nj.com/politics/index.ssf/2013/01/politically_connected_florida.html#incart_river
N.J. property taxes rise slightly in 2012; Christie pushing for lower bills
New Jersey homeowner taxes went up 1.7 percent last year, the smallest bump in more than two decades and a hard-fought milestone for one of the highest-taxed states in America.
Residents paid $7,870.28 on average in property taxes for 2012, an increase of $132.46, a Star-Ledger analysis of all 566 municipalities shows. (Rizzo, Sagara/Star-Ledger)
http://www.nj.com/politics/index.ssf/2013/01/nj_property_taxes_rise_slightl.html#incart_river
Assembly Speaker Sheila Oliver stirs up field with potential Senate run
TRENTON —Newark Mayor Cory Booker may have thought he was going to have a clear path to Frank Lautenberg's U.S. Senate seat, but some New Jersey Democrats have a different idea.
Assembly Speaker Sheila Oliver is the latest big-name Democrat to hint that she might join the fray in a race still almost two years off. The Essex County lawmaker would be the first woman in a field of potential contenders that includes Booker, Rep. Frank Pallone (D-6th Dist.) and Senate President Stephen Sweeney (D-Gloucester). (Friedman, Giambusso/Star-Ledger)
http://www.nj.com/politics/index.ssf/2013/01/sheila_olivers_potential_senat.html#incart_river
What FEMA's advisory flood maps mean for NJ
Last month, the Federal Emergency Management Agency released advisory flood maps covering 194 municipalities in coastal areas in New Jersey. Here's a look at what they mean, in question and answer form. (Mulvihill/AP)
http://www.philly.com/philly/news/new_jersey/20130113_ap_whatfemasadvisoryfloodmapsmeanfornj.html
Riding Sandy to his reelection?
TRENTON – Matt Lauer displayed a 1995 campaign flier depicting Chris Christie, then a New Jersey Assembly candidate, supporting a state assault-weapons ban. Does Christie, now governor and a leader of the national Republican Party, support a federal ban?
Four times Lauer asked. And each time, the governor – who proudly proclaims his bluntness – refused to answer. After the mass shooting last month at a Connecticut school, he said that gun control should be part of a broader conversation, along with violent video games, drug abuse, and mental illness. (Katz/Inquirer)
www.philly.com/philly/news/politics/nj/20130113_Riding_Sandy_to_reelection_.html
Lautenberg spokesman: no decision yet
WASHINGTON — A spokesman for Sen. Frank Lautenberg denied a report Friday night that the senator has decided not to seek re-election.
"Sen. Lautenberg has not yet made a decision on his re-election," Lautenberg spokesman Caley Gray wrote in an e-mail. (Tamari/Inquirer)
http://www.philly.com/philly/blogs/capitolinq/Lautenberg-no-decision.html
Legislation Promises Help for Dyslexic Kids in New Jersey Schools
In 2005, an Ocean City mother started asking legislators, educators, and other parents to help address what she saw as the failure of New Jersey public schools to help children with dyslexia — starting with her daughter.
Eight years later, Beth Ravelli has seen a state reading-disabilities task force created, a host of recommendations completed, and a half-dozen bills submitted to transform them into law. (Mooney/NJSpotlight)
www.njspotlight.com/stories/13/01/14/legislation-promises-help-for-dyslexic-kids-in-new-jersey-schools/
At Cooper Medical School, Connection and Commitment Are Core Curriculum
Fifteen years ago, Dr. Paul Katz — the founding dean of Rowan University's Cooper Medical School — learned a lesson that he hopes to share with all of his students.
Katz was hospitalized with an abnormal heart rhythm at Georgetown University Medical Center, where he served as a chairman of the Department of Medicine,. (Kitchenman/NJSpotlight)
http://www.njspotlight.com/stories/13/01/14/at-cooper-medical-school-connection-and-commitment-are-core-curriculum/
Cory Booker on Senate run: 'That's my intention'
Newark Mayor Cory Booker on Sunday continued to teeter the line about whether he will run for the U.S. Senate and potentially challenge incumbent Sen. Frank Lautenberg to a primary.
"That's my intention, but it's over a year away," Booker said when asked if he's going to run. "A lot could change between now and then." (Gibson/POLITICO)
http://www.politico.com/blogs/politico-live/2013/01/booker-on-senate-run-thats-my-intention-154024.html
Development backers cheer plan to overhaul incentives
The state's popular incentive programs could be getting a facelift, but development advocates are lining up in support of the proposed overhaul.

A bill set to be introduced Monday would consolidate five incentive programs into two, according to a report this week in the Wall Street Journal. The Economic Redevelopment and Growth Grant would be kept and modified, while the Grow New Jersey program would be revised to integrate pieces of the Urban Transit Hub tax credit, the Business Employment Incentive Program and the Business Retention and Relocation Grant. (Burd/NJBIZ)
http://www.njbiz.com/article/20130111/NJBIZ01/130119945/Development-backers-cheer-plan-to-overhaul-incentives
Fed's Plosser talks interest rates, unemployment with N.J. bankers
The president of the Federal Reserve Bank of Philadelphia said Friday that after four years of keeping interest rates low, the central bank may have troubling preventing inflation once a stronger economy signals a shift to a less accommodative monetary policy, which he said could happen in 2014.
Charles I. Plosser told a bankers conference in Somerset he is forecasting that the nation's unemployment rate could decline to near 7 percent by the end of 2013, and that the Fed's target is to keep rates low until the jobless rate falls to 6.5 percent. "We must guard against the medium and longer term risks of inflation" when the Fed begins to unwind the low-rate policies in place since the 2008 financial crisis. (Fitzgerald/NJBIZ)
http://www.njbiz.com/article/20130111/NJBIZ01/130119946/Feds-Plosser-talks-interest-rates-unemployment-with-NJ-bankers
Upping Ante In Bid for Jobs
A key New Jersey lawmaker is set to introduce a bill Monday that would usher in the biggest revision in years to the state's tax-incentive programs, which have been an important element of Gov. Chris Christie's economic-development agenda.
Proposed by Assemblyman Al Coutinho, whose opinion carries significant weight in state economic-development affairs, the legislation would consolidate five tax-incentive programs into two—one for job creation and the other for spurring development—and would put additional weight on bringing new jobs to the state, over preserving those deemed "at risk" of leaving. (Haddon/Wall Street Journal)
http://online.wsj.com/article/SB10001424127887323442804578232130602588820.html?mod=WSJ_NY_LEFTSecondStories
Democrats Fumbling Over Christie Challenger Aids Governor
Cory Booker, the popular mayor of Newark, New Jersey, who Democrats wanted to challenge Governor Chris Christie this year, cleared the field when he bowed out last month. Party leaders have yet to decide who should take his place.
Even Booker trailed Christie by 18 percentage points in a November poll as the Republican governor enjoys record approval for his handling of Hurricane Sandy. State Senator Barbara Buono, the only Democrat so far to declare her candidacy, was behind Christie by 43 points in a survey this week. (Dopp/Bloombeg)
http://www.bloomberg.com/news/2013-01-11/democrats-fumbling-over-christie-challenger-aids-governor.html
politickernj.com/freetrial
politickernj.com/wire/daily-schedule
Opinion
Stile: Talarico decides against run for state Senate
So much for the Guy F. Talarico comeback.
Talarico, the former Bergen County Republican Organization chairman from Oradell who served in the Assembly in the late 1990s, has decided not to run for the Senate in the 38th Legislative District this year. (Stile/The Record)
http://www.northjersey.com/news/opinions/186659211_Stile__Talarico_decides_against_run_for_state_Senate_not_to__get_back_into_the_fight_.html
Sweeney didn't hedge on storm comment apology
Senate President Steve Sweeney, addled by a cold and perhaps a measure of poor judgment, overstated his case against Gov. Chris Christie's economic policies last week by throwing out a whopper.
"We gave the governor a jobs package. We gave him one. He vetoed it," Sweeney said during Monday's pre-emptive swat at the governor, who would deliver his State of the State address a day later. "And his job package is a hurricane. I guess he prayed a lot and got lucky a storm came." (Schoonejongen/APP)
http://www.app.com/article/20130113/NJCOLUMNIST25/301130018/Sweeney-didn-t-hedge-storm-comment-apology?nclick_check=1