Morning News Digest: January 7, 2013
By Matthew Arco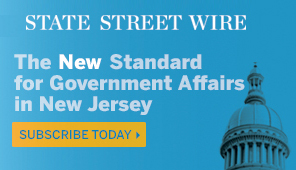 Lesniak endorses Codey for Gov.
State Sen. Ray Lesniak today threw his support behind former Gov. Dick Codey as the Democrats best hope to win the the governor's race in November.
In a Facebook post today, Lesniak called Codey the Democrats' "Obi Wan Kenobi" adding that the former governor has style to match that of incumbent Republican Gov. Chris Christie. (Isherwood/PolitickerNJ)
http://www.politickernj.com/62132/lesniak-endorses-codey-gov
Winners and Losers: Week of 2013
http://www.politickernj.com/62130/winners-and-losers-week-2013
LD 34 agony: with gubernatorial field unresolved, North Jersey district a question mark
From top to bottom, the 34th Legislative District has arguably the most volatility right now among legislative districts heading toward the 2013 Democratic Primary.
It starts with the gubernatorial election.
Former Governor Dick Codey used to represent portions of the 34th and remains a well-known area brand. Sources say despite his battles with Essex County Executive Joe DiVincenzo, Codey would be well positioned for a play at the Democratic Party line in Essex. (Pizarro/PolitickerNJ)
http://www.politickernj.com/62118/ld-34-agony-guv-field-unresolved-north-jersey-district-question-mark
Christie: Comments on Obama, Boehner Part of Job
In 2010, Gov. Chris Christie underestimated the first major storm of his administration by flying to Disney World hours before snow crippled New Jersey. A year later, he overplayed Tropical Storm Irene with the now-infamous order, "Get the hell off the beach."
When Superstorm Sandy set its sights on his state, he had learned his lesson: be more hands on, more empathetic. (Delli Santi/AP)
http://abcnews.go.com/US/wireStory/christie-comments-obama-boehner-part-job-18142013
Sandy recovery is top priority for Christie
He's leading the state as it rebuilds from one of the most devastating storms in history. He needs to get miles of debilitated boardwalk repaired. Thousands of devastated homes and shuttered businesses reopened. Destroyed bridges, highways, pipelines, rail cars and even amusement parks replaced. He's fighting with Congress and his own party to help pay for it.
And Governor Christie still wants to cut taxes, despite the stubborn reality of a stagnant economy that is leaving the state budget hundreds of millions behind his administration's revenue projections. Indeed, he said he would look for spending reductions to fund his proposed income-tax relief. (Hayes/The Record)
http://www.northjersey.com/news/Sandy_recovery_is_top_priority_for_Christie.html
Christie Supreme Court nominee praised as 'insightful' leader
He was the lead federal prosecutor in a health care fraud case that accused the state's medical school of overbilling Medicaid by nearly $5 million.
He spearheaded the case against Bristol-Myers Squibb that accused the pharmaceutical giant of paying incentives to wholesalers to stockpile drug inventory, inflating sales and earnings. (Hayes/The Record)
http://www.northjersey.com/news/state/Christie_Supreme_Court_nominee_praised_as_insightful_leader.html
New Medford mayor Czekay looks to ensure 'ample revenue,' hopes for no tax hike
A decade of "party boss politics," near "financial ruin," and an embarrassing sex scandal may once have tarnished the office of Medford's mayor.
But those difficult times are fading, says Frank Czekay, who on New Year's Day raised his right hand and pledged to "faithfully, impartially, and justly" execute the duties of the office of mayor for a one-year term. (O'Reilly/Inquirer)
http://www.philly.com/philly/news/local/20130106_New_Medford_mayor_Czekay_looks_to_ensure__ample_revenue___hopes_for_no_tax_hike.html
Shore landlords fear Sandy will hurt summer, too.
By this point in winter, Sharon Roher would ordinarily be closing in on renting her two Seaside Heights properties for the entire summer.
This year, she has only four weeks booked and is struggling to figure out how many of her customers will return to the Ocean County beach resort, which is among the Jersey Shore towns hit hardest by Hurricane Sandy nearly 21/2 months ago. (Urgo, Osborne/Inquirer)
http://www.philly.com/philly/news/new_jersey/20130106_Season_of_Uncertainty.html
Christie looks ahead to big victory in 2013, reflects on how Sandy changed him
TRENTON — Gov. Chris Christie doesn't want to settle for just winning re-election in November.
He said he won't be satisfied unless he trounces the opposition by a bigger margin than any Republican in a generation. (Portnoy/Star-Ledger)
http://www.nj.com/news/index.ssf/2013/01/christie_looks_back_on_how_san.html#incart_river
Christie to hold kickoff fundraiser, could mean he won't accept public financing
TRENTON — Gov. Chris Christie will hold his first re-election campaign fundraiser next month, signaling that he may forgo taking public money.
The Republican governor announced last week he had already amassed more than $2.1 million for the primary campaign. That means he could have stopped fundraising and still received the maximum matching funds from the state's campaign financing program. (Portnoy/Star-Ledger)
http://www.nj.com/politics/index.ssf/2013/01/christie_to_hold_kickoff_fundr.html#incart_river
Fate of New Jersey Economy in 2013 Hinges on Congress
Think of a tree swinging from side to side in Hurricane Sandy: That's the 2013 New Jersey economy, and the big wind is coming straight out of Washington.
New Jersey's economic growth in 2013 hinges to an unprecedented extent on what the federal government does — or doesn't — do. It isn't just a question of whether Congress eventually authorizes the full $60 billion in Hurricane Sandy relief, economists and tax experts agree. (Magyar/NJSpotlight)
http://www.njspotlight.com/stories/13/01/06/fate-of-new-jersey-economy-in-2013-hinges-on-congress/
National Commission Looks to States to Contain Healthcare Costs
A new national commission is looking for ways to contain the rising cost of healthcare at what may the only place where political action is possible — the state level.
The State Health Care Cost Containment Commission is tasked with producing a range of policy options that can be tailored to meet the needs and cultures of different states. (Kitchenman/NJSpotlight)
http://www.njspotlight.com/stories/13/01/06/national-commission-looks-to-states-to-contain-healthcare-costs/
N.J. awards $1M to trio of South Jersey hospitals to build digital network
To include the state's southern counties in a push to improving health care delivery through the real-time exchange of patient information, the New Jersey Department of Health has awarded a $1 million grant to a new health information organization led by three South Jersey hospitals.

Richard Wheatley, chief information officer of Cape Regional Medical Center — which formed the nonprofit NJSHINE organization with South Jersey Healthcare and Shore Medical Center — said the group's efforts to supply hospitals, physicians, nursing homes and other providers in South Jersey with immediate access to patient data will reduce the need for unnecessary tests, resulting in a more efficient and less costly regional health care system. (Eder/NJBIZ)
http://www.njbiz.com/article/20130104/NJBIZ01/130109922/NJ-awards-$1M-to-trio-of-South-Jersey-hospitals-to-build-digital-network
Paterson school offers signs of hope in urban school reform
Rosalie Bespalko, a blunt-spoken principal from Carlstadt charged with the daunting mission of turning around one of the lowest-performing schools in New Jersey, was alone in her motel room last July when she opened her laptop to check the latest results from her students' state tests.
As she scrolled through the names of her 27 third-graders at School 4 in Paterson, she hunted for children who scored enough points to pass in language arts. The stakes were high; learning to read by third grade is a critical predictor of academic success long term. Only seven made the cut. (Brody/The Record)
http://www.northjersey.com/news/education/education_news/Paterson_school_offers_signs_of_hope_in_urban_school_reform.html
http://www.politickernj.com/freetrial
http://www.politickernj.com/wire/daily-schedule
From the Back Room
New Jerseyans make Campaigns and Elections list
Campaigns & Elections released their national list of 500 top political consultants.
From New Jersey's Democratic Party ranks were Steve DeMicco & Brad Lawrence, founding partners, Message & Media; Sean Darcy of Round World Consulting; Kevin Hagan of Princeton Public Affairs; Andrew Kennedy of Kennedy Communications; and Michael Muller of Totten Communications. (PolitickerNJ)
http://www.politickernj.com/back_room/seven-nj-make-campaigns-and-elections-list
Opinion
Stile: Schroeder likely to face more pressure to step down
Embattled Republican Assemblyman Robert Schroeder of Washington Township has resisted calls for his resignation since being indicted two weeks ago on charges that he stole more than $1.89 million from those who lent him money and wrote more than $3.4 million in bad checks to creditors.
And there is no indication that he is ready to step down anytime soon. Schroeder, who represents the 39th Legislative District, refused to comment about the issue when I called him Thursday. (Stile/The Record)
http://www.northjersey.com/news/opinions/185778292_Stile__Schroeder_s_GOP_colleagues_ready_to_step_up_pressure_on_him_to_quit_likely_to_face_more_pressure_to_step_down.html
N.J. governor's race has implications
TRENTON — The year just passed was full of political intrigue, but 2013 promises to be equally thought-provoking with a major difference — most of it will be centered around New Jersey and Virginia, the only states that elect governors this year. There are almost no federal elections, but the two governor's races have national implications.
Since 1977, the nominee from the party that lost the presidency the previous year has always won the Virginia's governor's race. That would give the nod to a Republican, supposedly. Despite the odds, former national Democratic Party chief Terry McAuliffe is in the game. This might be of little note outside the Old Dominion except that McAuliffe has strong active support from his old pals, former President Bill Clinton and his wife, Secretary of State Hillary Clinton. This could be a rehearsal and shakedown cruise for a 2016 presidential race for Mrs. Clinton. (Ingle/APP)
http://www.app.com/article/20130106/NJCOLUMNIST06/301060045/N-J-governor-s-race-has-implications?nclick_check=1
SCHOONEJONGEN: Which portrayal of Christie will carry the day?
Gov. Chris Christie is not one to let a big-old softball pass him by.
So it should come as no surprise that when wounded GOP House Speaker John Boehner failed on Tuesday to post a $60 billion aid bill designed to help those affected by superstorm Sandy, Christie grabbed the bat with both hands and wailed away. (Schoonejongen/APP)
http://www.app.com/article/20130106/NJCOLUMNIST25/301060020/SCHOONEJONGEN-Which-portrayal-Christie-will-carry-day-
Christie's tax cut a lost cause: Editorial
Ever since Sandy hit, it's been tempting to think of Gov. Chris Christie as the only politician in the country who has broken free of the partisan trap that has snared all the others.
He praised President Obama and slammed Speaker John Boehner because each of them richly deserved it, regardless of party label. It makes you want to cheer. (Star-Ledger)
http://blog.nj.com/njv_editorial_page/2013/01/christies_tax_cut_a_lost_cause.html