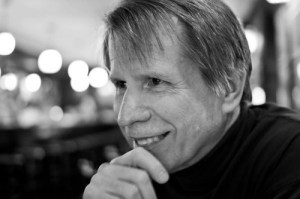 Classical music editor for The New York Times James Oestreich has accepted the paper's buyout and will retire at the end of the month from the New York Times. The departure, which was reported by Slipped Disc, a music blog, comes just one day before the buyout deadline.  
Mr. Oestreich, who turns 70 this year, will leave at the end of the month but will continue to advise the Times on classical music coverage through the spring and write for the paper on a freelance basis.
"As many of you have heard me say (perhaps ad nauseam), this has been a dream job," Mr.  Oestreich wrote in an email announcement obtained by Slipped Disc. But like all dreams, one eventually wakes up.
"The opportunity to do this work, in a field and on behalf of an art form that I truly love, at The Times – an institution for which my respect, impossibly high to begin with, has nevertheless grown through years of seeing it in action – was a privilege beyond measure," Mr. Oestreich continued. "That this privilege has also been all-consuming will come as no surprise to colleagues in the newsroom, and I am excited about the prospect (finally) of balancing my life with a bit of teaching, other writing and maybe even a book project."
By our count, this brings the total number of eligible Times staff taking advantage of the buyout offer to six. According to executive editor Jill Abramson's December announcement, the total number needs to get to 30 to avoid layoffs.
Know more? Email us: ksmoke@observer.com